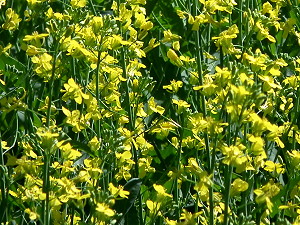 Manitoba Agriculture
Crop Report
August 2, 2022
Northwest Region
Generally cooler days this week with scattered showers throughout the week, ending with heavy rain Saturday night across the region. Rainfall amounts were heaviest in Roblin area with accumulated amounts of 75 mm; several days saw daily highs nearing 30°C. Overnight temperatures have also been cooler this week, hovering slightly above 10°C, however a couple nights have dipped down as low as 5°C in the Swan Valley.
Heavy rain and wind over the weekend has caused some lodging in cereal crops – some fields have been entirely flattened while some have portions of the field flattened. This may affect spring wheat quality and yield. Haying operations have been delayed multiple times, are just resuming now in the Ethelbert and Pine River areas.
Provincial Overview
Fungicide application is slowing across Manitoba, as crops grow past the appropriate timing windows. Producers have done much more fungicide application in 2022 than in recent years.
A few insect concerns have popped up in localized spots across Manitoba, with bertha armyworm spraying reported in the Eastern region.
Soybean and pea aphids have been found in those crops, with pea aphid insecticide spraying often occurring with the fungicide pass. Soybean aphids have showed up in localized spots, and remain below thresholds but should be monitored closely.
Grasshopper pest species are present in all regions – mostly confined to field edges and headlands. Feeding damage varies, and has generally remained below economic levels for this time of the season, but some spraying is required.
Some crop protection companies are closely watching local insecticide supplies, as supply chain issues persist and increased demand have stretched supplies.
The Manitoba Crop Pest Update publishes detailed information each Wednesday on insect, disease and weed issues in the province.
Crop quality varies widely, with southern areas of the province in better condition than areas further north, all dependent on rainfall accumulation and speed of drainage.