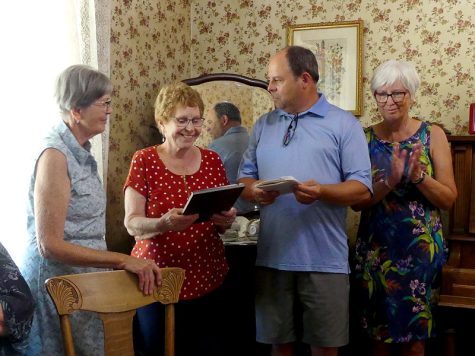 ValleyBiz Story |
On July 20, 2022 the Swan Valley Harley House committee hosted a special afternoon in honour of Rev. Murray Wenstob. A short program led by Scott Tibble included a brief history of the Valley and the Harley House, musical selections by Guy Dobbyn and poems by David and Michelle Minish.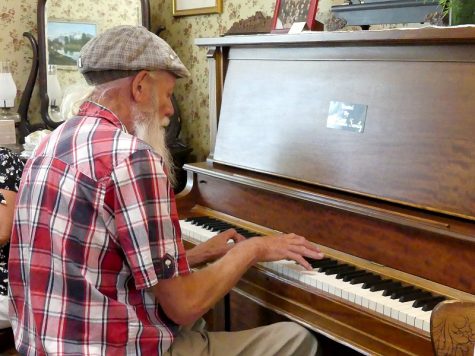 Following the presentation, a plaque was presented to Joy Wenstob in memory of her husband, Rev. Murray Wenstob for his commitment to the restoration and preservation of Harley House. The plaque reads:
In memory of Rev. Murray Wenstob
a founding member of the
Swan Valley Historical Harley House.

Murray, a keen historian, led the way
in the preservation and restoration
of this local historical site.

This plaque is a reminder of his
dedication and community spirit.
"Thank you so much," said Joy Wenstob. "Murray would be so pleased and I know that so many of you in this room helped to restore this building. There were many people that got together and worked to put this thing together and I am just so happy that Murray was part of it."
Following the presentation, guests were invited to stay and visit while enjoying cake and refreshments.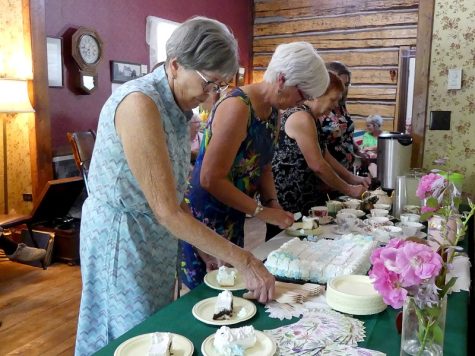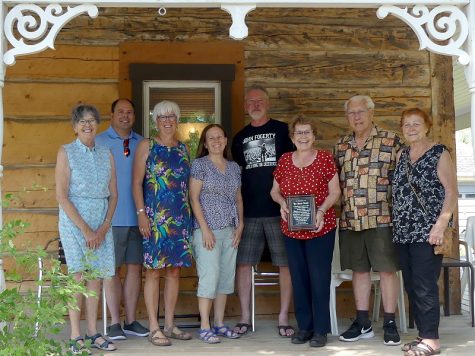 Pictured above (left to right): Harley House Committee members Karen Kennedy, Scott Tibble and Maureen Bowles. Family members Cathy Wenstob, Tim Wenstob, Joy Wenstob, Maryann Helgeson and Dr. Jim Voloshin.
The Harley House is one of the oldest surviving residences in the Swan River, one of a handful of the Red River style buildings remaining in Manitoba. The house was built for Hugh Harley, the land agent who issued the first homesteads in the Swan Valley. Construction began with W. J. Gillespie hewing the logs for the Red River style home, built on the banks of the Swan River. Over 100 years later, the original logs are still present and can be seen in excellent condition – a tribute the skills of carpenter Henry Tibble. The first post office was in the front of the house build for Harley, who was also the postmaster until his death in 1918. Harley also dispensed marriage licenses, hay permits and continued to help settlers find land.
The Harley House Committee has a mandate to preserve and restore the Harley House as a heritage, educational and cultural display centre serving youth and adults for generations to come.