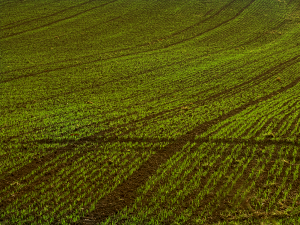 Manitoba Agriculture
Crop Report
July 5, 2022
Northwest Region
Mixed weather continued over the course of last week, with some precipitation and a storm Wednesday evening. Hail fell in the Bowsman and Bellsite areas. Crops in areas with previous heavy rains are showing signs of stress. Unseeded acres will mostly remain unseeded, a few farms are considering planting a feed crop.
Provincial Overview
Spraying progress has rapidly advanced and is nearing completion, despite challenging winds and very wet fields. Aerial application is widespread for insect control, with the focus shifting from flea beetles to grasshoppers. while ground sprayers attempt to manage weeds. Rutted fields and stuck sprayers are common this year, and most spraying has had to be done in the evenings or early mornings when winds are calmer.
Humid and warm conditions are ideal for fusarium and sclerotinia (white mould) disease development this year, and many farmers and retailers are preparing to spray fungicides on wheat, canola, and peas (for mycosphaerella) when conditions permit and crop development advances.
Light to moderate rains on sandier potato fields was welcome, while potatoes in heavier ground are seeing stand issues and potential rot problems. Herbicide application is ongoing in the crop, while hilling is mostly complete.
Colorado Potato Beetles (CPB) are showing up sporadically, but numbers remain low to date.