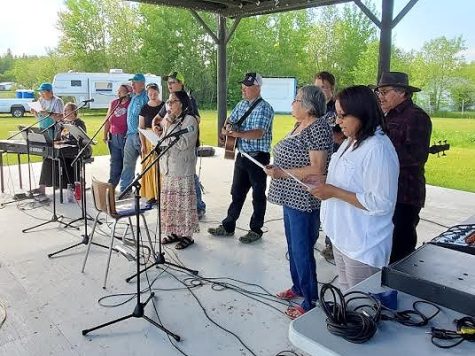 Submitted by: Violet Plett
The Barrows Gospel Jamboree, June 10,11,12, 2022, has come and gone. Everyone that we talked to enjoyed the weekend.
At the last minute, a couple of the invited singers were unable to attend. Ivan Chartrand had to work, and Carl Crane got sick, so we started the weekend a bit short on singers. Then on Sunday, Irene Savisky was unable to return for the last day due to health problems as well. So, the singers who were there all pitched in and filled the gaps. Thanks to all of them for singing extra. Also, thanks to Humphrey Genaille, from Sapotaweyak, for filling in singing. He had graciously let us use his sound system, and come and set it up. Then we also got him to sing some sets, so he was a big blessing to us there.
The singers who were there were: Josephine Genaille, Charlotte Evans, Cindy Ghostkeeper-Whitehead, Liz Genaille, Dan Wiebe family, and Irene Savisky, Irene's husband Wilf also came and played professional guitar along with a lot of the singers.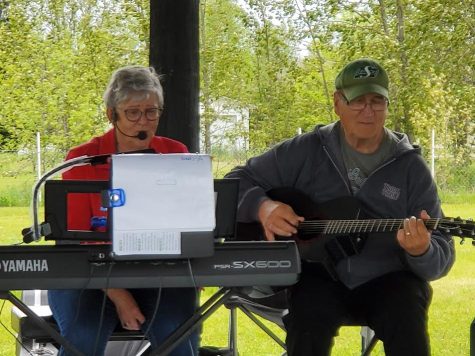 We would like to say thank you to all the singers who came. Thanks too to the people who prayed for this event and helped out in various ways. Thanks to Lydia Neufeld for coming and helping out all weekend. Her son Obi helped us with various things that needed doing as well. Thanks to Extra Foods in Swan River, and Coop in Swan River for giving us a discount on some of the groceries. Thanks to the town of Barrows for the use of their facilities. Thanks to Frontier School Division. Thanks to the radio stations NCI FM 96.9 Sapotaweyak and CFMQ-FM 98.1 Hudson Bay for announcing our event.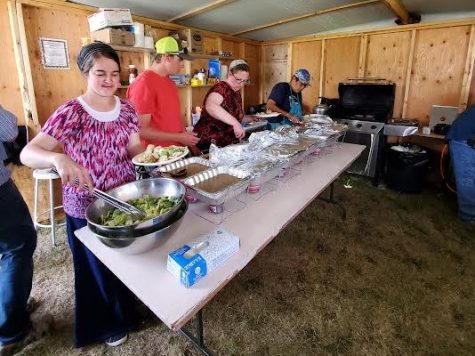 Thanks to all the audience who came. You are much appreciated and needed, or there would be no point in having the jamb. 3 couples came from Fosston SK and spent the weekend with us. Some came from The Pas. And some were from the local area. Thanks to everyone who bought food at the concession stand. These funds help us to give our bands gas money and a small honorarium. Thanks to Ian McKay who came and spoke to us on Sunday morning. He's an ordinary farmer from Minitonas, but he challenged us with God's Word.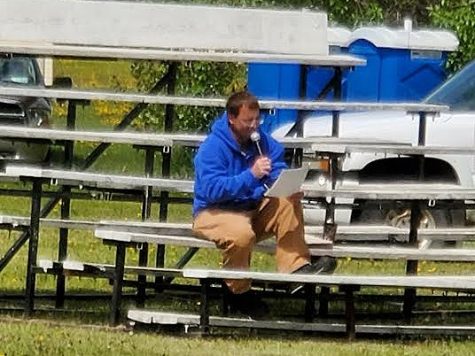 Thanks to our God for being great and worthy of our praises. Thanks to God for allowing us to run this event and for helping us all the way.