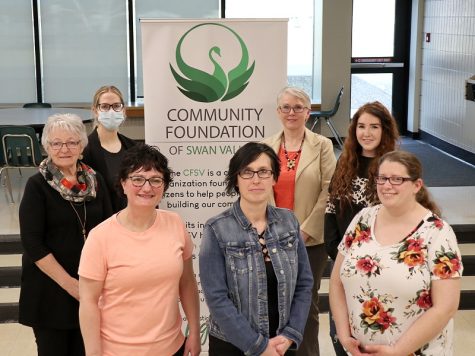 Submitted by: Community Foundation of Swan Valley
The Community Foundation of Swan Valley (CFSV) held their 3rd Annual Spring Granting night on April 27, 2022, after a delay of 2 weeks caused by a snowstorm on the originally scheduled night. It was great to be able to hold the event without Covid-19 restrictions and present the grants in person. A total of $27,200 in grants were awarded to local community projects along with an additional $1,600 granted by the SVRSS Youth in Philanthropy (YIP) group.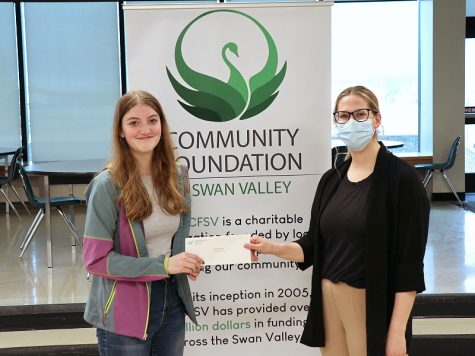 As each grant recipient accepted their grant and thanked the CFSV, they also provided more details about how the grant money would be used and the positive impact on their organization and the community. The SVRSS YIP group presented a cheque to the CFSV in the amount of 250.00, funds they raised from the sale of Christmas cookies. We look forward to having these student leaders join our board in the future.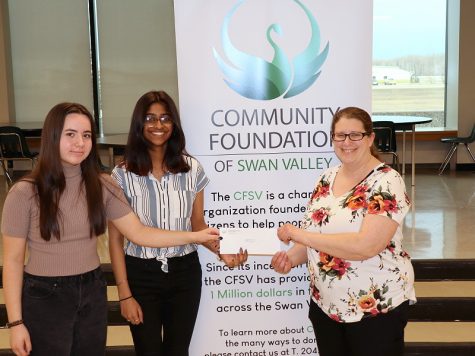 Since its inception in 2005, the CFSV has reached over $3 million in endowment funds, providing a never-ending source of income for projects in the community. The original donations remain untouched, and the interest earned is used to support local charities.
2022 Spring Grant Recipients
$2,000 Benito and Area Drop in Centre Inc. – Roof Replacement
$7,000 ESRSS Daycare Inc. – Safe area for playground
$2,000 Swan River Golf & Country Club – Curb Stops
$5,000 Swan River Nursery School Inc. – Flooring Replacement
$3,200 Swan River & District Resource Council Inc. – Congregate Meal Program
$8,000 Swan Valley Animal Protection League – Raise the Rescue-Phase 3
2022 Youth In Philanthropy Spring Grant Recipients
$691 Heyes Child Care Centre Inc. – Outdoor Summer Program Enhancement
$707 SVRSS Golf Program (SVSD) – Purchase Golf Drivers
$202 Swan River Nursery School Inc. – Outdoor Classroom Storage Cart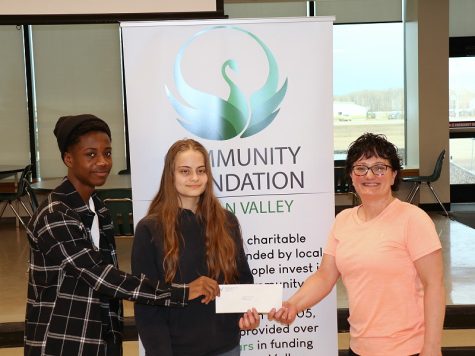 For more information on the Community Foundation call 204-734-9129, email cfswanvalley@gmail.com or view our website at www.cfsv.ca.