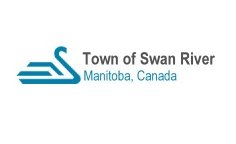 The Council of the Town of Swan River met on Tuesday, May 3, 2022 at 7:30 pm in the Town Council Chambers with Deputy Mayor Wintoniw presiding along with Councillors Moriaux, Friesen, Bobick, Delaurier, and Whyte.
Also Present:
CAO D. Poole, CFO T. Gnida, Fire Chief D. Fedorchuk, Dir. of Works D. Harvey, Dir. of Recreation B. Fedorchuk
Public Hearing Attendees:
Delegation Attendees:
Media: Jeremy Bergen, Star and Times
1. Call meeting to order
Deputy Mayor Wintoniw called the meeting to order at 7:30pm.
2. Adoption of the Agenda
Resolution No: 2022-0227
Moved By: Duane Whyte
Seconded By: Don Bobick
RESOLVED that the agenda for the May 3, 2022 regular meeting of Council be adopted.
Carried
3. Confirmation of the minutes
Resolution No: 2022-0228
Moved By: Phylis Friesen
Seconded By: David Moriaux
RESOLVED the minutes of the April 26, 2022 regular council meeting be approved.
Carried
4. Reception of Delegations and Hearings
5. Reception of Petitions
6. Communications
7. Reports of Committees
7.1 Director of Public Works Report
Resolution No: 2022-0229
Moved By: Duane Whyte
Seconded By: Phylis Friesen
RESOLVED the Director of Public Works report be received.
Carried
7.2 Other Reports
7.3 Council and CAO Reports
8. New Business
8.1 Proclaim June 19th, 2022 The Longest Day of SMILES
Resolution No: 2022-0230
Moved By: Phylis Friesen
Seconded By: Duane Whyte
WHEREAS The Longest Day of SMILES® encourages community ambassadors to raise awareness and funds to help a child born with a cleft condition smile and change his or her life with free, safe, cleft surgery and comprehensive care;
AND WHEREAS Operation Smile Canada is a volunteer-delivered global medical charity that exists to ensure everyone has access to safe, effective surgery that they need wherever they live in the world;
THEREFORE BE IT RESOLVED the Town of Swan River proclaim June 19, 2022 as the Longest Day of Smiles in Swan River, Manitoba.
BE IT FURTHER RESOLVED that Town of Swan River Council challenge other Manitoba communities to do the same.
Carried
8.2 Loader Purchase
Resolution No: 2022-0231
Moved By: Don Bobick
Seconded By: David Moriaux
RESOLVED that the Town of Swan River purchase a Komatsu WA270-8 rubber tire loader from SMS Equipment for $161,667.77 plus applicable taxes.
Carried
9. Unfinished Business
9.1 Fire Department – Pumper Truck
Resolution No: 2022-0232
Moved By: Phylis Friesen
Seconded By: Don Bobick
WHEREAS the replacement of Pumper 1 with all required equipment will be financed by borrowing;
AND WHEREAS fire protection service is provided to all properties within the Town of Swan River regardless of liability for property tax;
AND WHEREAS borrowing for a local improvement allows a municipality to set a mill rate each year, for the annual debenture payment, that applies to all benefitting properties, including those exempt from general municipal taxes;
AND WHEREAS Subsection 311(b) of The Municipal Act states "If approved by by-law, a municipality may undertake, as a local improvement for the benefit of all or part of the municipality… any other project the cost of which includes a capital component";
THEREFORE BE IT RESOLVED that the Chief Financial Officer be instructed to begin the process of preparing a local improvement plan for the capital project Replacement of Pumper 1 with All Required Equipment for the Town of Swan River Fire Department.
Carried
9.2 PTH 10 and PTH83 Intersection
Resolution No: 2022-0233
Moved By: Duane Whyte
Seconded By: Phylis Friesen
WHEREAS after meeting with Manitoba Transportation and Infrastructure (MTI) regarding the intersection at Highway 10 and Highway 83, it was apparent that MTI would not proceed with the option of turning signals without concrete medians;
THEREFORE BE IT RESOLVED that the Town of Swan River requests that MTI hold an in person public consultation regarding the round-a-bout option.
Carried
9.3 RISE Board
Resolution No: 2022-0234
Moved By: Phylis Friesen
Seconded By: Duane Whyte
WHEREAS the Municipalities of the Swan Valley have for many years attempted to join together to form a board to focus on further developing the economy of the region, with these efforts taking the form of Swan Valley Economic Development Corportation (Enterprise Center) and more recently the Swan Valley Regional Initiative for a Stronger Economy (RISE);
AND WHEREAS many feel outcomes from these efforts could best be described as poor to moderately successful and Swan Valley RISE currently finds itself at a crossroads in terms of long term funding, staffing and local municipal support;
THEREFORE BE IT RESOLVED that the Town of Swan River supports a committee of Swan Valley residents be struck to review and report back to the four municipal councils of the Swan Valley by November 15, 2022 on the future of municipally involved, cooperative based economic development.
FURTHER BE IT RESOLVED that this economic development review committee operate according to the Terms of Reference attached hereto as Schedule "A".
Carried
10. Accounts
10.1 To approve accounts
Resolution No: 2022-0235
Moved By: Phylis Friesen
Seconded By: Jason Delaurier
RESOLVED THAT the accounts as follows be hereby approved for payment:
1. General Account Cheques No. 28849 to No. 28861 totaling $50,934.69 as listed on Schedule A.
2. Payroll Account Cheques No. 5083 to No. 5090 totaling $91,758.73 as listed on Schedule B.
3. Direct Deposits totaling $357.42 as listed on Schedule C.
Carried
10.2 To transfer from surplus for security systems
Resolution No: 2022-0236
Moved By: David Moriaux
Seconded By: Don Bobick
WHEREAS the 2022 Capital Budget included $23,000 for Pool, hall, arena security systems;
AND WHEREAS the 2022 Financial Plan included $510,000 Transfer from Accumulated Surplus of which $23,000 was to fund the purchase of said security systems;
AND WHEREAS the pool and hall security systems have been purchased at a cost excluding GST of $4,670.55 and $4,804.30, respectively, totaling $9,474.85;
THEREFORE BE IT RESOLVED that $9,474.85 be transferred from Accumulated Surplus to the General Operating Fund.
Carried
10.3 To transfer from surplus to tax stabilization reserve
Resolution No: 2022-0237
Moved By: Duane Whyte
Seconded By: David Moriaux
WHEREAS the 2022 Financial Plan included $262,000 Transfer to Tax Stabilization Reserve, as well as $510,000 Transfer from Accumulated Surplus of which $262,000 was to fund the transfer to the reserve;
THEREFORE BE IT RESOLVED that $262,000.00 be transferred from Accumulated Surplus to the General Operating Fund and $262,000.00 be transferred from the General Operating Fund to the Tax Stablization Reserve.
Carried
11. By-Laws
11.1 Second reading of By-Law 18/2022 setting the rate of taxes for 2022
Resolution No: 2022-0238
Moved By: David Moriaux
Seconded By: Jason Delaurier
RESOLVED that By-Law 18/2022, being a By-law of The Town of Swan River setting the rate of taxes for 2022, be read a second time.
Carried
11.2 Third reading of By-Law 18/2022 setting the rate of taxes for 2022
Resolution No: 2022-0239
Moved By: Jason Delaurier
Seconded By: Duane Whyte
RESOLVED that By-Law 18/2022, being a By-law of The Town of Swan River setting the rate of taxes for 2022, be read a third time and passed.
Don Bobick – no
Jason Delaurier – yes
Phylis Friesen – yes
Lance Jacobson – absent
David Moriaux – yes
Duane Whyte – yes
Johnny Wintoniw – yes
Carried
12. Notice of Motion
13. In Camera
Resolution No: 2022-0240
Moved By: Phylis Friesen
Seconded By: Duane Whyte
RESOLVED that, pursuant to Section 152(3) of the Municipal Act, Council go into Committee and close the meeting to the public.
Discussion Points:
Contaminated Soil
SV RISE
Purchase Services
Land Sale
Cemetery
Carried
14. Out of Camera
Resolution No: 2022-0241
Moved By: Don Bobick
Seconded By: Phylis Friesen
RESOLVED that pursuant to Sections 152(4) of the Municipal Act this meeting be reopened to the public.
Carried
15. Items Arising out of Camera
16. Adjournment
Resolution No: 2022-0242
Moved By: Phylis Friesen
Seconded By: David Moriaux
RESOLVED that this regular meeting of Council now adjourn at 8:41pm.
Carried