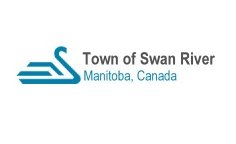 The Council of the Town of Swan River met on Tuesday, March 15, 2022 at 7:30 pm in the Town Council Chambers with Mayor Lance Jacobson presiding along with Deputy Mayor Wintoniw and Councillors Moriaux, Delaurier, Friesen, Bobick, and Whyte.
Also Present:
CAO D. Poole, CFO T. Gnida, Fire Chief D. Fedorchuk, Dir. of Works D. Harvey, Dir. of Recreation B. Fedorchuk
Public Hearing Attendees:
Delegation Attendees:
Media: Jeremy Bergen, Star and Times
1. Call meeting to order
Mayor Jacobson called the meeting to order at 7:30pm.
2. Adoption of the Agenda
Resolution No: 2022-0116
Moved By: Duane Whyte
Seconded By: Johnny Wintoniw
RESOLVED that the agenda for the March 15, 2022 regular meeting of Council be adopted.
Carried
3. Confirmation of the minutes
Resolution No: 2022-0117
Moved By: Phylis Friesen
Seconded By: Don Bobick
RESOLVED the minutes of the March 1, 2022 regular council meeting and the March 1, 2022 Handi Transit Van Committee Meeting be approved.
Carried
4. Reception of Delegations and Hearings
5. Reception of Petitions
6. Communications
6.1 AMM Letter re Trading Company Rebate
Resolution No: 2022-0118
Moved By: Phylis Friesen
Seconded By: Jason Delaurier
RESOLVED that the letter dated February 23, 2022 received from the Association of Manitoba Municipalities regarding the Trading Company (CANOE) Rebate 2020/2021 be received.
Carried
6.2 Handivan Report for February 2022
Resolution No: 2022-0119
Moved By: Johnny Wintoniw
Seconded By: Duane Whyte
RESOLVED that the February 2022 Swan River Handi-Transit Van Report be received.
Carried
6.3 Letter from Public Safety Canada dated February 28, 2022 re NPF collective agreement
Resolution No: 2022-0120
Moved By: Duane Whyte
Seconded By: David Moriaux
RESOLVED that the letter from Public Safety Canada dated February 28, 2022 regarding collective agreement with the National Police Federation be received.
Carried
6.4 Municipal Relations – FAQ- By-Law Enforcement
Resolution No: 2022-0121
Moved By: Jason Delaurier
Seconded By: Phylis Friesen
RESOLVED the letter from Municipal Relations regarding FAQ on By-Law Enforcement be recieved.
Carried
6.5 Building permit applications
Resolution No: 2022-0122
Moved By: Johnny Wintoniw
Seconded By: Don Bobick
RESOLVED that Building Permits 4/22 through 6/22 with a total estimated value of $580,000.00 be received.
Carried
7. Reports of Committees
7.1 Director of Public Works Report
Resolution No: 2022-0123
Moved By: Johnny Wintoniw
Seconded By: Duane Whyte
RESOLVED the Director of Public Works report be received.
Carried
7.2 Other Reports
7.3 Council and CAO Reports
8. New Business
8.1 Donation to Red Cross to Support Ukraine
Moved By: Duane Whyte
Seconded By: Phylis Friesen
WHEREAS the Country of Ukraine has been invaded by Russian military forces;
AND WHEREAS the Federal Government of Canada has agreed to match any donations given to the Canadian Red Cross to provide relief to Ukraine;
THEREFORE BE IT RESOLVED that the Town of Swan River donate $2,000.00 to the Canadian Red Cross to be used to provide aid to Ukraine.
Tabled
8.2 To receive March 1, 2022 letter from SV Crisis Centre
Resolution No: 2022-0124
Moved By: Phylis Friesen
Seconded By: David Moriaux
RESOLVED that the letter from Swan Valley Crisis Centre dated March 1, 2022, together with the enclosed Annual Statistic Report 2020-2021 and Audited Financial Statements for the Year Ended March 31, 2021, be received.
Carried
8.3 To approve payment of annual grant to Swan Valley Crisis Centre
Resolution No: 2022-0125
Moved By: Don Bobick
Seconded By: David Moriaux
RESOLVED that the $1,000.00 annual grant to the Swan Valley Crisis Centre be approved for payment for 2022.
Carried
9. Unfinished Business
10. Accounts
10.1 To approve accounts
Resolution No: 2022-0126
Moved By: Johnny Wintoniw
Seconded By: David Moriaux
RESOLVED THAT the accounts as follows be hereby approved for payment:
1. General Account Cheques No. 28661 to No. 28719 totaling $201,300.69 as listed on Schedule A.
2. Payroll Account Cheques No. 5047 to No. 5053 totaling $94,553.17 as listed on Schedule B.
3. Direct deposits totaling $25,187.10 as listed on Schedule C.
Carried
10.2 To adopt the December 2021 financial statements
Resolution No: 2022-0127
Moved By: Johnny Wintoniw
Seconded By: David Moriaux
RESOLVED that the Financial Statements for the Twelve Months Ending December 31st, 2021 be adopted as received.
Carried
10.3 To approve payment of 2021 Valley in the Mountains yearly membership fee
Resolution No: 2022-0128
Moved By: Johnny Wintoniw
Seconded By: Duane Whyte
RESOLVED that the Valley in the Mountains Tourism 2021 yearly membership in the amount of $1,500.00 be approved for payment.
Carried
11. By-Laws
11.1 First Reading – By-Law 1/2022 – Organization Bylaw
Resolution No: 2022-0129
Moved By: David Moriaux
Seconded By: Duane Whyte
RESOLVED that By-Law 1/2022, being a by-law to amend the Organization Bylaw, be read a first time.
Carried
11.2 Second Reading – By-Law 03/2022 – Zoning Amendment
Resolution No: 2022-0130
Moved By: Duane Whyte
Seconded By: Don Bobick
RESOLVED that By-Law 03/2022, being a by-law to amend zoning bylaw 9/2004 as amended to rezone Lots 1,2, and 3 Plan 59267 from "RS-6" Residential Single-Family Zone to "RT" Residential Two Family Zone, be read a second time.
Carried
11.3 Second Reading – By-Law 07/2022 – Zoning Amendment
Resolution No: 2022-0131
Moved By: Duane Whyte
Seconded By: Johnny Wintoniw
RESOLVED that By-Law 07/2022, being a by-law to amend zoning bylaw 9/2004 as amended to rezone Lots 21 – 37, Block 3, Plan 2554 from from "ML" Light Industrial to "MH" Industrial Heavy, be read a second time.
Carried
11.4 Second reading – By-Law 08/2022 to establish a tax stabilization reserve
Resolution No: 2022-0132
Moved By: Phylis Friesen
Seconded By: David Moriaux
RESOLVED that By-Law 8/2022, being a by-law to establish a Tax Stabilization Reserve Fund, be read a second time.
Carried
11.5 First Reading By-Law 09/2022 Use of Municipal Resources in an Election By-Law
Resolution No: 2022-0133
Moved By: Duane Whyte
Seconded By: Jason Delaurier
RESOLVED that By-Law 9/2022, being a by-law to establish rules and procedures for the use of municipal resources during the 42-day period before a general election, be read a first time.
Carried
11.6 First Reading – By-Law 13/2022 Amendment to By-Law Enforcement
Resolution No: 2022-0134
Moved By: David Moriaux
Seconded By: Johnny Wintoniw
RESOLVED that By-Law 13/2022, being amendment to the bylaw enforcement establishing a penatly for the violation of Bylaw 9/2022, be read a first time.
Carried
11.7 First Reading – By-Law 11/2022 to establish a recreation equipment reserve
Resolution No: 2022-0135
Moved By: Johnny Wintoniw
Seconded By: Phylis Friesen
RESOLVED that By-Law 11/2022, being a by-law to establish a recreation equipment replacement reserve fund, be read a first time.
Carried
11.8 First Reading – By-Law 14/2022 Exempt certain lands from municipal taxation
Resolution No: 2022-0136
Moved By: Johnny Wintoniw
Seconded By: Phylis Friesen
RESOLVED that By-Law No. 14/2022, being a by-law of the Town of Swan River providing for exemption of certain lands from taxation for municipal purposes, be read a first time.
Carried
11.9 Third Reading – By-Law 03/2022 – Zoning Amendment
Resolution No: 2022-0137
Moved By: Phylis Friesen
Seconded By: Jason Delaurier
RESOLVED that By-Law 03/2022, being a by-law to amend zoning bylaw 9/2004 as amended to rezone Lots 1,2, and 3 Plan 59267 from "RS-6" Residential Single-Family Zone to "RT" Residential Two Family Zone, be read a third time and passed.
Don Bobick – yes
Jason Delaurier – yes
Phylis Friesen – yes
Lance Jacobson – yes
David Moriaux – yes
Duane Whyte – yes
Johnny Wintoniw – yes
Carried Unanimously
11.10 Third Reading – By-Law 07/2022 – Zoning Amendment
Resolution No: 2022-0138
Moved By: Johnny Wintoniw
Seconded By: Don Bobick
RESOLVED that By-Law 07/2022, being a by-law to amend zoning bylaw 9/2004 as amended to rezone Lots 21 – 37, Block 3, Plan 2554 from from "ML" Light Industrial to "MH" Industrial Heavy, be read a third time and passed.
Don Bobick – yes
Jason Delaurier – yes
Phylis Friesen – yes
Lance Jacobson – yes
David Moriaux – yes
Duane Whyte – yes
Johnny Wintoniw – yes
Carried Unanimously
11.11 Third reading – By-Law 08/2022 to establish a tax stabilization reserve
Resolution No: 2022-0139
Moved By: Phylis Friesen
Seconded By: Johnny Wintoniw
RESOLVED that By-Law 8/2022, being a by-law to establish a Tax Stabilization Reserve Fund, be read a third time and passed.
Don Bobick – yes
Jason Delaurier – yes
Phylis Friesen – yes
Lance Jacobson – yes
David Moriaux – yes
Duane Whyte – yes
Johnny Wintoniw – yes
Carried Unanimously
12. Notice of Motion
13. In Camera
Resolution No: 2022-0140
Moved By: Phylis Friesen
Seconded By: Don Bobick
RESOLVED that, pursuant to Section 152(3) of the Municipal Act, Council go into Committee and close the meeting to the public.
– Town Hall Meeting (March 17th)
– Town Growth Plan
Carried
14. Out of Camera
Resolution No: 2022-0141
Moved By: Johnny Wintoniw
Seconded By: Don Bobick
RESOLVED that pursuant to Sections 152(4) of the Municipal Act this meeting be reopened to the public.
Carried
15. Items Arising out of Camera
16. Adjournment
Resolution No: 2022-0142
Moved By: Duane Whyte
Seconded By: Phylis Friesen
RESOLVED that this regular meeting of Council now adjourn at 9:30pm.
Carried