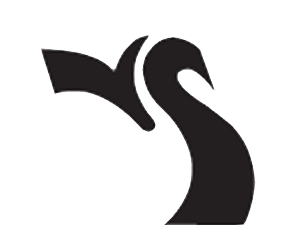 Swan Valley
School Division
Executive Summary of the
May 9, 2022
Board Meeting
Submitted by:
Cameron Mateika,
Superintendent/CEO

1. The Superintendent reported to the Board on a meeting with Minister Wayne Ewasko and Northern Division Superintendents about the shortage of teachers in rural and northern Manitoba.
2. Kirsten Glen and Kristen Harness presented an overview of the ELA Program at the SVRSS to the Board.
3. The Supervisor of Transportation, Brad Klekta, brought the Board up to date on decisions needed around bussing for the fall term.
4. The Ukrainian Immigrant family's situation in Swan Valley was discussed in relation to the impact to our schools and community.
5. The Board was made aware of the FCC Agri-Spirit Grant application that was submitted. Kim Rowan the FCC District Director toured SVRSS and met with Kari Goethe about the Growcer Project.
6. The Board was made aware of the SVSD Band Concert in the Legion Park on June 1, 2022.
7. A report on the NITT visit to the Sapotaweyak High School and Community Center was presented.
_____________________________
Minutes of the regular meeting of the Board of Trustees held in the Division Office Board Room on May 9, 2022, commencing at 7:00 p.m. (unapproved)
The following were present:
Chair: G. Wowchuk
Vice-Chair: W. Schaffer
Trustees:
D. Burghart
L. Evans
K. Highmoor
K. Riehl
Superintendent: C. Mateika
Secretary-Treasurer: B. Rausch
Absent: V. Rooks
Additions to Agenda By Board consensus the following additions to the Agenda were approved:
10.3 June 9, 2022 SVSD Retirement/Recognition Awards
16.2.4 Personnel – Request for Unpaid Leave
Resolutions:
R1 D. Burghart, K. Highmoor:
THAT the Minutes of the regular meeting of April 25, 2022, and the special meeting of May 4, 2022, be adopted.
CARRIED
R2 W. Schaffer, L. Evans:
THAT as per Item 8.3, the Report on Capital Disbursements be received, and the payments outlined be ratified.
CARRIED
R3 L. Evans, K. Highmoor:
THAT the Board move to In-Camera.
CARRIED
R4 L. Evans, K. Riehl:
THAT the Board move out of In-Camera.
CARRIED
R5 W. Schaffer, D. Burghart:
THAT the Staffing Reports of the Superintendent/CEO, 7.2, and 16.2.1, be ratified.
CARRIED
R6 W. Schaffer, L. Evans:
THAT as per Item 16.2.4, the personnel request be received, and approved as unpaid leave, without prejudice or precedent.
CARRIED
R7 K. Riehl, D. Burghart:
THAT we do now adjourn at 10:45 p.m.
CARRIED