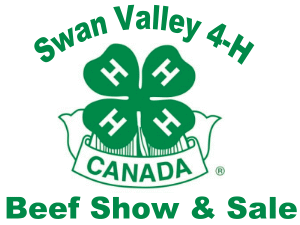 Submitted by:
Angela Mullin
Minitonas 4H Beef Club
Swan Valley 4H Show
May 28, 2022 10am
Swan River Ag Grounds
Online Auction
Opens: May 28, 2022 9am
Closes: May 29, 2022 6pm
www.dlms.ca

The Minitonas 4H Beef club is once again hosting the Swan Valley 4H show. The 4H kids will be showing their Steers, Heifers, & cows at the SV Ag Grounds on May 28th.
The Show starts at 10 am with the 1st year Showmanship Class. The female class will follow & then the members will have a Judging competition.
Around 1pm the Steer show will start. There are 20 steers being shown this year. Simmental, Angus, Charolais and a couple Speckled Parks! The judge the year is Brennin Jack from Virden MB. Alumni Robyn Tibble will be his Ring Stewart! The kids are all excited to show again after the last 2 years of Covid cancellations!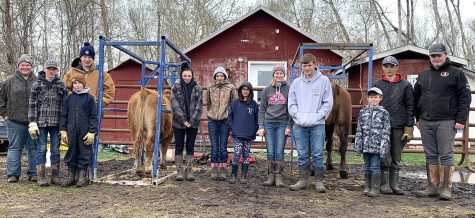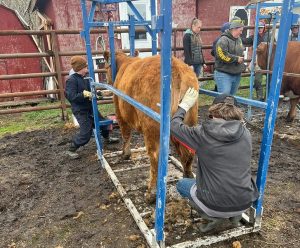 Last week the kids got together for grooming day, Club president Leah Graham did a great job of explaining & showing the kids how to shave their animals.
The auction for the steers this year will be on www.dlms.ca. The auction opens 9am May 28th and closes race horse style at 6pm on Sunday May 29th. If you are interested in purchasing a 4H steer for your freezer this year please contact Joe Mangin or Keith Immerkar.