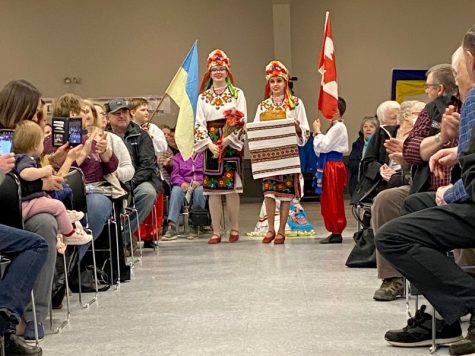 Submitted by: Nicole Clouson |
The Dolyna Dancers held their year end concert on May 14, 2022 at the Veterans Hall. The dancers were pleased to perform in front of a crowd once again and put on an entertaining afternoon.
The program started with a procession of the dancers, followed by Oh Canada and then the Ukrainian anthem. Following the anthems the dancers and audience stood for a moment of silence to recognize the war in Ukraine. The whole group then performed Pryvit, or the Welcome Dance.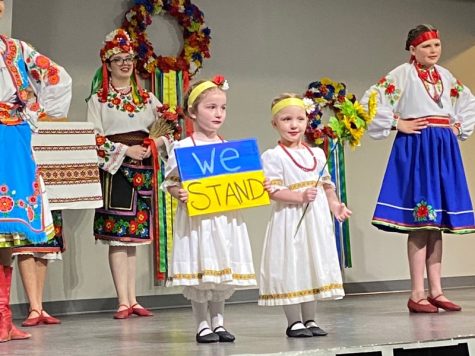 Our Hospydar and Hospydyna for the afternoon were Mike and Marie Yablonski and were greeted by their graduating daughter Portia and Grace Cowan who presented the bread and wheat.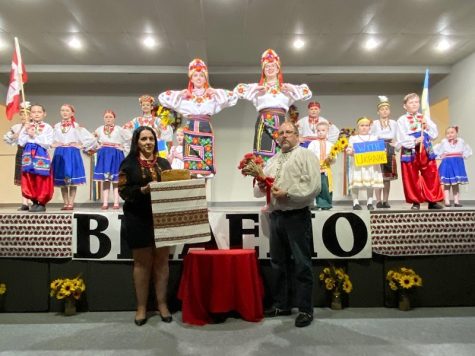 The rest of the afternoon flew by as all the groups each performed multiple dances from several regions.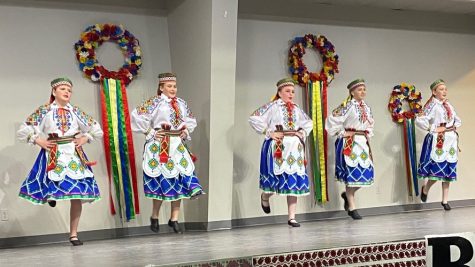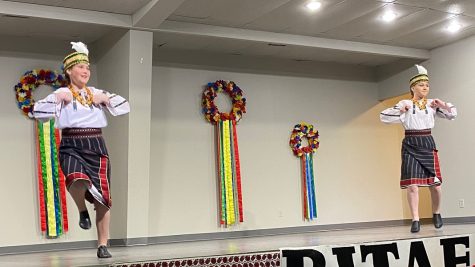 Our youngest group the Sadochuks are always a crowd favorite. As this was their debut performance they were so excited to be up there and came off the stage and were ready to go back up again.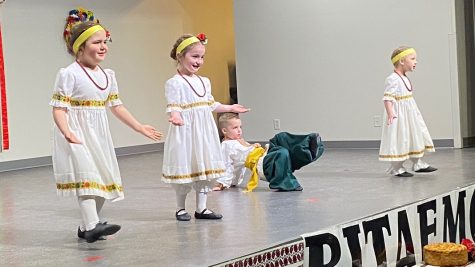 We were pleased to have the Benito Vesselli Senior dancers as our guest performers. The Young Bulycz family were also guest performers and performed a lovely family dance for us.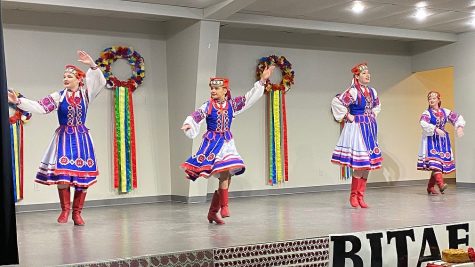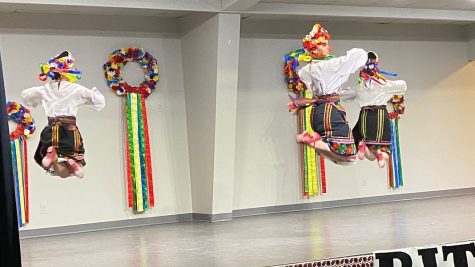 The senior Dolyna Dancers and senior Vesselli Dancers performed our final dance of the program together. After the dancers finished the program they all enjoyed a heel toe polka together.
And to wrap up our afternoon they all participated in a kolomeyka. The kolomeyka even saw a few alumni join the stage.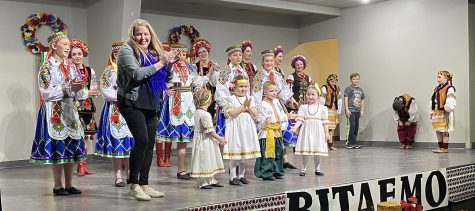 Congratulations to our graduating dancer, Portia Yablonski. We wish you all the best!
A huge thank you to everyone who supported our concert by attending, purchasing 50/50 tickets and flowers for the dancers. The winner of our 50/50 draw was one of our own dancers Paige Miles. The winner of our door prize was Phyllis Klassen.
And last but certainly not least a huge thank you to our instructor Amanda Bulycz. Thank you for a great year and all that you do for our club.