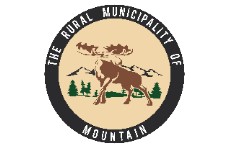 Minutes of the Regular Meeting of Council of the Rural Municipality of Mountain held Thursday, March 24th, 2022 in the RM of Mountain Council Chambers in Birch River, MB.
Members Present:
Reeve: Robert Hanson
Councillors: Wilmer Malcolm, Stephen Nadolney, Nestor Rizok, Connie Forbes, and Brad Wyatt.
Councillor Pedersen was absent with notice.
CAO Paige Wozny was present and acted as secretary.
Finance Officer Kim Paterson was also present.
1. Call to Order
The meeting was called to order at 10:10 a.m. by Reeve Robert Hanson, quorum being present.
2. Adoption of Agenda
Resolution No: 2022/076
Moved By: Wilmer Malcolm
Seconded By: Stephen Nadolney
BE IT RESOLVED THAT the Agenda for the March 24th, 2022 Regular Meeting of Council be adopted as presented.
For: 6 Against:
CARRIED UNANIMOUSLY
3. Matters Arising from Minutes
Resolution No: 2022/077
Moved By: Brad Wyatt
Seconded By: Nestor Rizok
BE IT RESOLVED THAT the Minutes of the regular meeting of Council held March 9th, 2022 be adopted as presented, all requirements having been complied with.
For: 6 Against:
CARRIED UNANIMOUSLY
4. By-Laws & Policies
4.1 Use of Municipal Resources in an Election By-Law
Resolution No: 2022/078
Moved By: Wilmer Malcolm
Seconded By: Stephen Nadolney
BE IT RESOLVED THAT By-Law No. 01/22, being a By-Law to regulate the use of Municipal Resources before an election within the Rural Municipality of Mountain, be given third and final reading.
Connie Forbes – yes
Robert Hanson – yes
Wilmer Malcolm – yes
Stephen Nadolney – yes
Arnie Pedersen – absent
Nestor Rizok – yes
Brad Wyatt – yes
CARRIED UNANIMOUSLY
4.2 Compensation By-Law
Resolution No: 2022/079
Moved By: Nestor Rizok
Seconded By: Connie Forbes
BE IT RESOLVED THAT By-Law No. 03/22, being a By-Law to provide compensation for Elected Officials within the Rural Municipality of Mountain, be given second reading.
For: 6 Against:
CARRIED UNANIMOUSLY
4.3 Access to Information Policy
Resolution No: 2022/080
Moved By: Stephen Nadolney
Seconded By: Brad Wyatt
BE IT RESOLVED THAT Council of the Rural Municipality of Mountain hereby adopt the Access to Information and Protection of Privacy policy as per Schedule 'A' attached hereto.
For: 6 Against:
CARRIED UNANIMOUSLY
5. Financial
5.1 Financial Statements: Review
5.2 Parkland Regional Library
Resolution No: 2022/081
Moved By: Nestor Rizok
Seconded By: Connie Forbes
BE IT RESOLVED THAT Council of the Rural Municipality of Mountain hereby approve the 2022 Parkland Regional Library budget along with municipal contribution in the amount of $8,575.00.
For: 6 Against:
CARRIED UNANIMOUSLY
5.3 Accounts Receivable
Resolution No: 2022/082
Moved By: Stephen Nadolney
Seconded By: Wilmer Malcolm
BE IT RESOLVED THAT the following unpaid accounts receivable accounts be added to the real property tax account of each account holder:
Roll Number Invoice Amount
300437.000 $886.77
300733.000 $132.53
82500.000 $25.95
300564.000 $3.12
300593.000 $18.69
300708.000 $3.12
300518.000 $6.24
262100.000 $47.75
For: 6 Against:
CARRIED UNANIMOUSLY
5.4 Accounts Payable
Resolution No: 2022/083
Moved By: Connie Forbes
Seconded By: Nestor Rizok
BE IT RESOLVED THAT Cheque Nos.20220214 to 20220300 be approved for payment in the amount of $106,865.36, including Direct Deposit Payroll in the amount of $12,715.18 as attached hereto as Schedule 'A'.
For: 6 Against:
CARRIED UNANIMOUSLY
6. 2022 Budget
6.1 LUD of Birch River Budget/Projects
Resolution No: 2022/084
Moved By: Connie Forbes
Seconded By: Wilmer Malcolm
WHEREAS the LUD of Birch River has prepared and presented a service plan to Council;
THEREFORE BE IT RESOLVED THAT Council of the Rural Municipality of Mountain hereby adopt the service plan as submitted by the LUD of Birch River, attached hereto as Schedule 'A'.
For: 6 Against:
CARRIED UNANIMOUSLY
6.2 LUD of Mafeking Budget/Projects
Resolution No: 2022/085
Moved By: Brad Wyatt
Seconded By: Stephen Nadolney
WHEREAS the LUD of Mafeking has prepared and presented a service plan to Council;
THEREFORE BE IT RESOLVED THAT Council of the Rural Municipality of Mountain hereby adopt the service plan as submitted by the LUD of Mafeking, attached hereto as Schedule 'A'.
For: 6 Against:
CARRIED UNANIMOUSLY
6.3 LUD of Pine River Budget/Projects
Resolution No: 2022/086
Moved By: Wilmer Malcolm
Seconded By: Nestor Rizok
WHEREAS the LUD of Pine River has prepared and presented a service plan to Council;
THEREFORE BE IT RESOLVED THAT Council of the Rural Municipality of Mountain hereby adopt the service plan as submitted by the LUD of Pine River, attached hereto as Schedule 'A'.
For: 6 Against:
CARRIED UNANIMOUSLY
6.4 Mill Rate Comparison: Review and Finalize Budget
6.5 Valley In the Mountains (Membership)
TABLED
6.6 Parkland Tourism (Advertisement Within)
Resolution No: 2022/087
Moved By: Connie Forbes
Seconded By: Nestor Rizok
BE IT RESOLVED THAT Council of the Rural Municipality of Mountain hereby approve the advertisement space in the Parkland Tourism Parkland Guide for 2022 in the amount of $605.00.
For: 6 Against:
CARRIED UNANIMOUSLY
7. Personnel
7.1 In Camera
Resolution No: 2022/088
Moved By: Wilmer Malcolm
Seconded By: Stephen Nadolney
WHEREAS Section 152(3) of The Municipal Act and Section 8.8 of the By-Law No. 01/16 authorize Council to close a meeting to the public to discuss certain matters;
THEREFORE BE IT RESOLVED THAT Council of the Rural Municipality of Mountain meet as a committee to discuss personnel.
For: 6 Against:
CARRIED UNANIMOUSLY
7.2 Out of Camera
Resolution No: 2022/089
Moved By: Connie Forbes
Seconded By: Wilmer Malcolm
BE IT RESOLVED THAT the meeting of the committee of the whole be adjourned, and that the regular meeting of Council of the Rural Municipality of Mountain be re-opened to the public.
For: 6 Against:
CARRIED UNANIMOUSLY
7.3 Municipal Office: Employee Retention Report
Resolution No: 2022/090
Moved By: Stephen Nadolney
Seconded By: Connie Forbes
BE IT RESOLVED THAT Council of the Rural Municipality of Mountain hereby adjust the Municipal Office hours, effective July 1, 2022 from 8:30 – 12:00 and 1:00 – 4:30 Monday through Friday to 8:00 – 4:30 Tuesday to Friday.
For: 4 Against: 1 Abstained: 1 (Rizok)
CARRIED
7.3.1 Employee Handbook
Resolution No: 2022/091
Moved By: Nestor Rizok
Seconded By: Stephen Nadolney
BE IT RESOLVED THAT Council of the Rural Municipality of Mountain hereby adopt the changes to the Employee Handbook as presented by the CAO.
For: 6 Against:
CARRIED UNANIMOUSLY
7.3.2 Administrative Clerk Position – Review Current Applicants
7.4 Animal Control Officer: Birch River
Resolution No: 2022/092
Moved By: Stephen Nadolney
Seconded By: Nestor Rizok
BE IT RESOLVED THAT Council of the Rural Municipality of Mountain hereby enter into an agreement with Lori Hildebrandt for Animal Control services within the LUD of Birch River as per Schedule 'A' attached hereto;
AND THAT the Reeve and CAO be authorized to sign on behalf of the Municipality.
For: 6 Against:
CARRIED UNANIMOUSLY
7.4.1 Animal Control Purchases
Resolution No: 2022/093
Moved By: Brad Wyatt
Seconded By: Wilmer Malcolm
BE IT RESOLVED THAT Council of the Rural Municipality of Mountain hereby authorize the expenditure for Animal Control equipment to a maximum of $1500.00.
For: 6 Against:
CARRIED UNANIMOUSLY
8. WARD REPORTS & Work Orders
Resolution No: 2022/094
Moved By: Wilmer Malcolm
Seconded By: Stephen Nadolney
BE IT RESOLVED THAT Council of the Rural Municipality of Mountain hereby approve work orders #012/2022 to #017/2022 attached hereto.
For: 6 Against:
CARRIED UNANIMOUSLY
9. Delegations/Petitions
9.1 10:00 a.m. Conditional Use Public Hearing: Ty Pettyjohn
10. Meeting Attendance and Reports
10.1 Fire Department Consolidation Meeting
Resolution No: 2022/095
Moved By: Wilmer Malcolm
Seconded By: Stephen Nadolney
BE IT RESOLVED THAT Council of the Rural Municipality of Mountain be hereby authorized to attend the Fire Department consolidation meeting to be held April 6th, 2022 in Swan River, MB;
AND THAT expenses be allowed for same.
For: 6 Against:
CARRIED UNANIMOUSLY
10.2 G4 Meeting
Resolution No: 2022/096
Moved By: Connie Forbes
Seconded By: Nestor Rizok
BE IT RESOLVED THAT Council of the Rural Municipality of Mountain be hereby authorized to attend the G4 meeting to be held May 2nd, 2022 in Swan River, MB;
AND THAT expenses be allowed for same.
For: 6 Against:
CARRIED UNANIMOUSLY
10.3 FCM Annual Conference: Review Dates and Locations
11. General Business
11.1 Fire Department Membership
Resolution No: 2022/097
Moved By: Stephen Nadolney
Seconded By: Nestor Rizok
BE IT RESOLVED THAT Council of the Rural Municipality of Mountain hereby approve the appointment of Krisitin Linnick to the Mountain South Fire Department in accordance with the RM of Mountain By-Law No. 01/19.
For: 6 Against:
CARRIED UNANIMOUSLY
11.2 Conditonal Use Application: Ty Pettyjohn
Resolution No: 2022/098
Moved By: Wilmer Malcolm
Seconded By: Stephen Nadolney
WHEREAS Council of the Rural Municipality of Mountain held a Public Hearing on March 24th, 2022 to hear the Conditional Use Application #CU01-2022 [Pettyjohn] for the property legally described as NW 10-32-22W, Pine River, MB;
AND WHEREAS there were no objections, or all objections were heard and considered;
THEREFORE BE IT RESOLVED THAT the Conditional Use Order #CU01-2022 be conditionally approved as per Schedule 'A' attached hereto.
For: 6 Against:
CARRIED UNANIMOUSLY
11.3 2022 Mowing Contract
Resolution No: 2022/099
Moved By: Wilmer Malcolm
Seconded By: Nestor Rizok
BE IT RESOLVED THAT Council of the Rural Municipality of Mountain hereby contract Bradley Isaac for mowing services for the 2022 season, with the following conditions:
Contractor must utilize additional equipment during repairs and maintenance.
For: 6 Against:
CARRIED UNANIMOUSLY
11.4 Snow Clearing Complaints: Discussion
12. Communications
12.1 June District Meetings: Resolutions
13. Adjournment
Resolution No: 2022/100
Moved By: Connie Forbes
Seconded By: Brad Wyatt
BE IT RESOLVED THAT the Regular Meeting of Council of the Rural Municipality of Mountain be adjourned to meet again on April 14th, 2022.
Meeting adjourned at 2:10 p.m.
For: 6 Against:
CARRIED UNANIMOUSLY