Pictured above: Dax Mullin, Dominic Campbell, Allysia Campbell, Noah Gamache, Mackenzie Currie… missing from picture is Natasha Chartrand and Bailey Langevin
Submitted by Angela Mullin |
High School Rodeo is for Students in Grade 9-12, JR Rodeo is grades 5-8, and the Little Buckaroos is open to K-4. Swan River Valley is home to 7 active members, 3 High School, 3 Jr High School and 1 Buckaroo.
Each year the Manitoba High School Rodeo starts a new year in August. Students from around Manitoba and Eastern Saskatchewan complete in rodeos for points. Points are awarded in each event to tenth place. Rodeos are held on weekends and usually span over both days.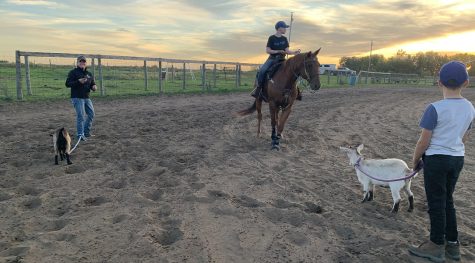 The season runs like the school year, with fall rodeos, spring rodeos and the finals in May for JR HS & June for HS. The points accumulated at the rodeos are tallied up at Finals and Championships are awarded. The top 4 in each event are invited to National Finals and the Top 6 can compete at Canadians. Last year Dax Mullin & Natasha Chartrand both qualified for JR HS Nationals in Des Moines, IA. However, due to Covid they were unable to attend. Both Dax & Natasha did compete at Canadians in Swift Current in August.
Members compete in rodeo events such as Rough Stock, Calf roping, Steer Wrestling, Team Roping and Barrel Racing. The girls also have Poles, Goat Tying and Breakaway Roping. JR high School has Chute Dogging and Ribbon Roping as well as Goat Tying. High School students can also complete in Rein Cow Horse and Cutting. Both JR & HS also have rifling, this is new to MHSRA in 2020.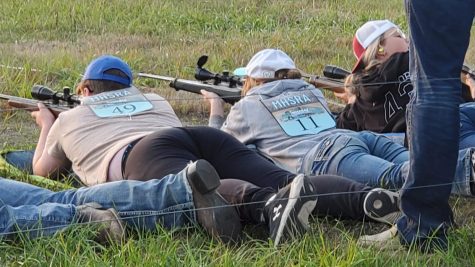 The Buckaroos do a modified rodeo, with barrels, poles, goats, and calf riding. They also do dummy roping and ride the mechanical steer. With the 7 members in the Valley, we are represented in most events, except the rough stock.
Meet the Members:
Mackenzie Currie is a grade 11 student at SVRSS and this is her 2nd year as a member of MHSRA. Her horse is Solo, and they compete in Barrels & Poles. Mackenzie also shoots in the Rifling competitions.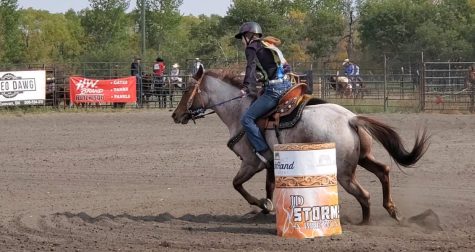 Mackenzie's fondest memory of the fall rodeos was running down the alley on her horse, she has just started racing him and is very proud of how far they have come as a team. She is excited for Spring rodeos to work on improving her times. Mackenzie would like to Thank her sponsors; Aspire Dental, Bud's & Blossoms, Westwood Inn, Rogers Swan River and Napa Swan River .
Natasha Chartrand is a grade 9 student at SVRSS. Natasha completed in Barrels, Poles, Goat Tying, Team Roping and Breakaway. She travels with her horses Keys, Louie, Partner, Magnum and Bullet. Natasha was thankful to be able to compete in the fall rodeos and looks forward to getting back on the road to rodeo and see all her friends. Natasha's sponsor is Deerpath Stock Farms.
Dax Mullin is a grade 9 French Immersion grade 9 student at SVRSS. Dax also plays High School football in the fall and Hockey in the winter. Dax has been a member of MHSRA since grade 6, and prior to that he completed as a little buckaroo for 2 years.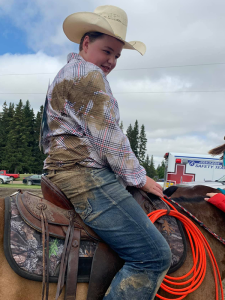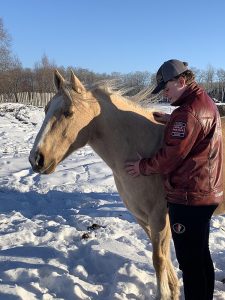 This is Daxs 1st year as a High School student, he competes in Calf roping, team roping, rein cow horse, cutting and Rifling. Dax has 3 horses that he will be traveling with Jace, Marty & Hickory. His favorite memory from the fall rodeo is catching for the 1st time in calf roping! HE is excited to get back on the rodeo trail and catch up with all his friends. Dax would like to thank his sponsors Kal Tire Swan River, Sunshine Flower & Gifts, Swan River Home Hardware and TAXervice.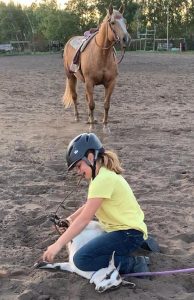 Allysia Campbell is a grade 8 student at ESRSS.
This is Allysia's 1st year as a member of MHSRA. As a JR she competes in Barrel Racing, Pole Bending and Goat Tying on her horses Flirt & Skipper. Allysia has fond memories of goat tying at Oak Lake last fall.
She is excited to rodeo this spring. Allysia's sponsors are Benito Meats and Jackpine Design.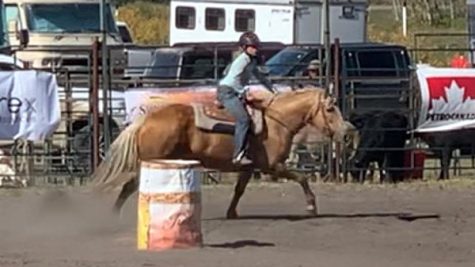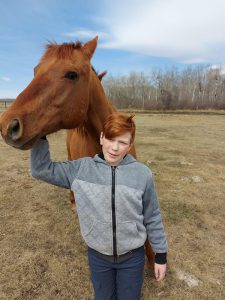 Noah Gamache is a grade 6 student at ESRSS. This is Noah's 1st year in MHSRA. Noah and his horse "P" compete in Team Roping, Breakaway and Goat Tying. Noah's best memory from the fall rodeo's is meeting all the other competitors. He is excited to net back on his horse and get roping in the spring.
Noah would like to thank his sponsor Gagnon Seeds.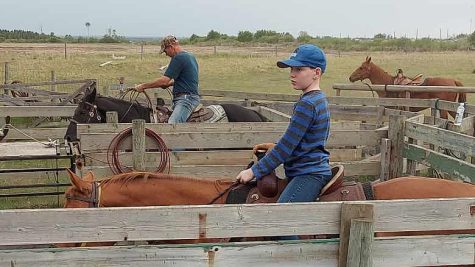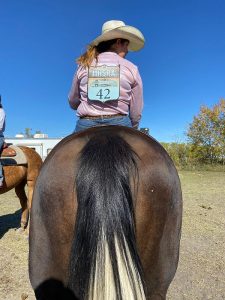 Bailey Langevin is a grade 7 student in Bowsman Elementary.
This is Bailey's 1st year as a member of MHSRA. Bailey competes in Barrel Racing, Pole Bending and Goat Tying.
She is looking forward to being able to compete at different places and improve her skills.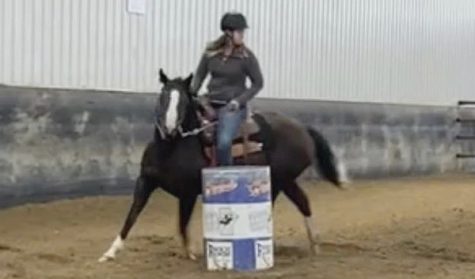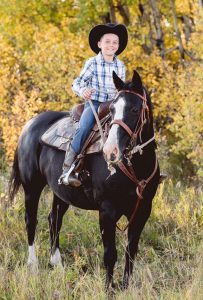 Dominic Campbell is a grade 4 student at Taylor School in Swan River. This is Dominic's 1st year as a competitor in Buckaroos. He participated in Goat tying and Steer Riding. Dominic really enjoyed the Oak Lake Rodeo in the fall, and he is looking forward to learning how to rope this spring.
The kids would like to thank everyone that supports MHSRA. The Sponsors, Rodeo Committees, Spectators, and their parents. Manitoba High School Rodeo is a great association that helps promote youth rodeo. They strive to build strong, hardworking, confident members.
If you are interested in joining or sponsoring MHSRA please contact one of the members.