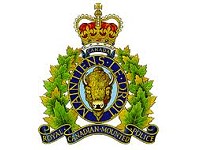 RCMP Release |
On February 6, 2022, at approximately 11:45 pm, Swan River RCMP received a report of a structure fire in the Starlite Trailer Court in Swan River, Manitoba.
When police arrived, most of the flames were concentrated to a side window. Officers were able to confirm there was nobody inside the building.
The fire has been determined to be an arson. Investigators are considering the possible connection between the arson and the shooting that occurred at the same residence on February 5, 2022, as previously released by RCMP.
On February 8, 2022, at approximately 12:00 am, Swan River RCMP responded to a report of shots fired at a residence on 6th Avenue in Swan River. Officers attended immediately and found a vehicle with a window shot out. No injuries were reported, and police continue to investigate the circumstances of the shooting.
"There have been some violent incidents in our community over the last few days," said Staff Sergeant Joe Duncan, Swan River RCMP Detachment Commander. "We can appreciate that this could be causing some concern in the community, so it is important to provide you with some context. These events are targeted and are not randomly occurring to unknown individuals.
"We have called in more RCMP resources to assist us in resolving these investigations and holding to account those involved in the violence."
All the investigations are continuing.