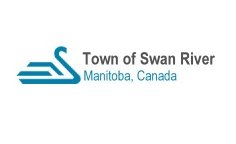 The Council of the Town of Swan River met on Tuesday, November 16, 2021 at 8:00 pm in the Town Council Chambers with Mayor Jacobson presiding along with Deputy Mayor Wintoniw, and Councillors Delaurier, Moriaux, Bobick, and Whyte in person.
Councillor Friesen was absent with notice.
Also Present:
CAO D. Poole, CFO T. Gnida, Fire Chief D. Fedorchuk, Dir. of Works D. Harvey, Dir. of Recreation B. Fedorchuk
Public Hearing Attendees:
Delegation Attendees: Tyson Boychuk
Media: Jeremy Bergen, Star and Times
1. Call meeting to order
Mayor Jacobson called the meeting to order at 8:00.
2. Adoption of the Agenda
Resolution No: 2021-1124
Moved By: Duane Whyte
Seconded By: Johnny Wintoniw
RESOLVED that the agenda for the November 16, 2021 regular meeting of Council be adopted.
Carried
3. Confirmation of the minutes
Resolution No: 2021-1125
Moved By: Don Bobick
Seconded By: Duane Whyte
RESOLVED the minutes of the November 2, 2021 regular council meeting be approved.
Carried
4. Reception of Delegations and Hearing
4.1 In Camera – Delegation
Resolution No: 2021-1126
Moved By: Duane Whyte
Seconded By: Don Bobick
RESOLVED that, pursuant to Section 152(3) of the Municipal Act, Council go into Committee and close the meeting to the public. Item to be discussed:
Delegation- Handi-Van Service
Carried
4.2 Out of Camera
Resolution No: 2021-1127
Moved By: Johnny Wintoniw
Seconded By: Jason Delaurier
RESOLVED that pursuant to Sections 152(4) of the Municipal Act this meeting be reopened to the public
Carried
5. Reception of Petitions
6. Communications
6.1 Letter from Association for Community Living
Resolution No: 2021-1128
Moved By: David Moriaux
Seconded By: Johnny Wintoniw
RESOLVED that the letter dated November 2, 2021 from Swan River Association for Community Living be received.
Carried
6.2 Northwest Regional Library Annual Report
Resolution No: 2021-1129
Moved By: Johnny Wintoniw
Seconded By: Jason Delaurier
RESOLVED that the Northwest Regional Library Annual Report for 2020 be received.
Carried
7. Reports of Committees
7.1 Director of Public Works Report
Resolution No: 2021-1130
Moved By: Duane Whyte
Seconded By: David Moriaux
RESOLVED the Director of Public Works report be received.
Carried
7.2 Protective Services Report – October
Resolution No: 2021-1131
Moved By: Duane Whyte
Seconded By: Johnny Wintoniw
RESOLVED the September Protective Services Report be recieved.
Carried
7.3 Other Reports
7.3.1 Handivan Report for October 2021
Resolution No: 2021-1132
Moved By: Don Bobick
Seconded By: Johnny Wintoniw
RESOLVED that the October 2021 Swan River Handi-Transit Van Report be received.
Carried
7.4 Council and CAO Reports
8. New Business
8.1 Swan Valley Communities that Care – Legion Hall – Smaller Room – Donation Request
Resolution No: 2021-1133
Moved By: Duane Whyte
Seconded By: Johnny Wintoniw
RESOLVED the Grant request to cover the rental fee of the legion room in the Veterans Hall for the 2021 Communities that care annual toy drive be approved.
Carried
9. Unfinished Business
10. Accounts
10.1 To approve accounts
Resolution No: 2021-1134
Moved By: David Moriaux
Seconded By: Johnny Wintoniw
RESOLVED THAT the accounts as follows be hereby approved for payment:
1. General Account Cheques No. 28242 to No. 28299 totaling $138,047.26 as listed on Schedule A.
2. Payroll Account Cheques No. 4983 to No. 4990 totaling $78,313.12 as listed on Schedule B.
3. Direct deposit in the amount of $1,994.34 as per Schedule C.
4. Direct deposits totaling $26,085.88 as listed on Schedule D.
Carried
10.2 To adopt the October 2021 financial statements
Resolution No: 2021-1135
Moved By: Don Bobick
Seconded By: David Moriaux
RESOLVED that the Financial Statements for the Ten Months Ending October 31st, 2021 be adopted as received.
Carried
10.3 To add unpaid accounts to taxes
Resolution No: 2021-1136
Moved By: Duane Whyte
Seconded By: Johnny Wintoniw
WHEREAS the Town of Swan River used municipal equipment, materials and labour to carry out private works on private property under The Municipal Act clause 250(2)(e), and set the fees and charges for the works under clause 252(1)(a) of The Act;
AND WHEREAS sufficient time has been allowed for payment of such outstanding amounts as listed on the attached Schedule "A" totaling $5,082.68;
THEREFORE BE IT RESOLVED THAT each of the unpaid amounts listed on Schedule "A" be added to the corresponding property tax roll and collected in that manner under subsection 252(2) of The Act;
BE IT FURTHER RESOLVED THAT notice be sent to each property owner detailing the amounts being added to the taxes and advising that interest will accrue on said amounts in the same manner as for unpaid property taxes effective December 1st, 2021.
Carried
11. By-Laws
11.1 First reading of By-Law 15/2021 establishing a road improvement reserve
Resolution No: 2021-1137
Moved By: Duane Whyte
Seconded By: Johnny Wintoniw
RESOLVED that By-Law 15/2021, being a by-law to establish a Road Improvement Reserve Fund, be read a first time.
Carried
12. Notice of Motion
13. In Camera
Resolution No: 2021-1138
Moved By: Duane Whyte
Seconded By: Don Bobick
RESOLVED that, pursuant to Section 152(3) of the Municipal Act, Council go into Committee and close the meeting to the public.Items to be discussed:
– RISE
– Centennial Arena Ice Surface
– Library
– Purchase Services
Carried
14. Out of Camera
Resolution No: 2021-1139
Moved By: Johnny Wintoniw
Seconded By: Duane Whyte
RESOLVED that pursuant to Sections 152(4) of the Municipal Act this meeting be reopened to the public.
Carried
15. Items Arising out of Camera
16. Adjournment
Resolution No: 2021-1140
Moved By: Duane Whyte
Seconded By: David Moriaux
RESOLVED that this regular meeting of Council now adjourn at 9:32pm.
Carried