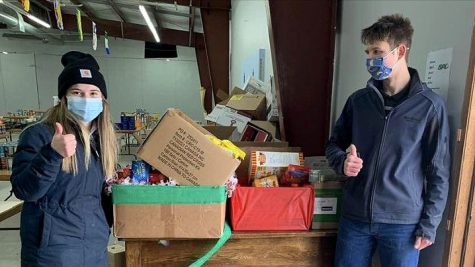 Above: Thanks for the food collected by SVRSS to help the food bank.
Submitted by: Crystal Duchesne |
The Christmas Cheer board provided 43 hampers to families this Christmas season.
We are very grateful to the schools, organizations, businesses and individuals who generously donated non perishable items and money.
Students and staff from Riverdale school worked hard preparing the hampers to be picked up.