Submitted by: Bev Polon |
On Saturday November 27th, the SVCTC Toys 4 U Toy Drive kicked off with an event hosted by the Swan River Fire Department. The goal was to stuff a RCMP Police cruiser and the Swan Valley communities did not disappoint!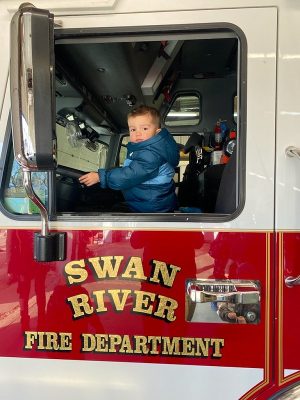 The weather was ideal, as everyone could be outside to enjoy the lights and sirens on the RCMP cruiser.
A big treat for the many children!
They also were able to climb on, explore and learn about the workings of the Swan River Fire Truck.
An education for both children and adults in attendance.
Thank you to the Swan River Fire Department and the RCMP for assisting to make this event fun for everyone!