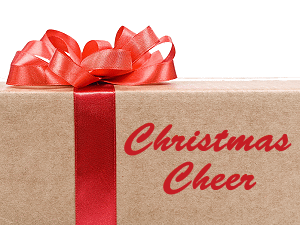 Submitted by:
Swan Valley
Christmas Cheer Board |
The Christmas season is a time for goodwill and the Christmas Cheer Board needs your help in order to provide Christmas Hampers to less fortunate families in the Swan River Valley.
Donations of Non-Perishable Food Items and Monetary Donations will be accepted.
WE ARE NOT accepting household items, clothing, or toys.
Please donate in the marked boxed in various Businesses throughout the Town. All donations must be received by Friday, December 10/21, 4:00 PM
APPLICATIONS will only be taken by Phone
MONDAY, Nov 8/21 to Tuesday, Nov 30/21
Please Call 204-734-9368
Monday to Friday, 9:00 AM to 4:00 PM
(Do not Call this Number after 4PM)
If you are a family in need or know of someone needing assistance, please call us.
Hampers will be available December 16, 2021
Thank You