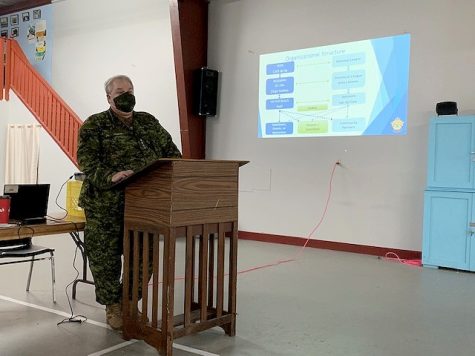 Submitted by: Kelli Riehl |
On Tuesday, October 19, 2021 the Support Committee of 519 Swan Valley Royal Canadian Air Cadets held an open house at the Swan Valley Museum.
The purpose of the evening was to invite interested community members to get involved with the Squadron either in a volunteer of staff role. This invitation is always open, no military experience is needed! We sincerely thank those who attended.
If interested please contact Captain Don Thomson at 306-501-9780, or check out the League and what it has to offer youth at www.aircadetleaguemb.ca.