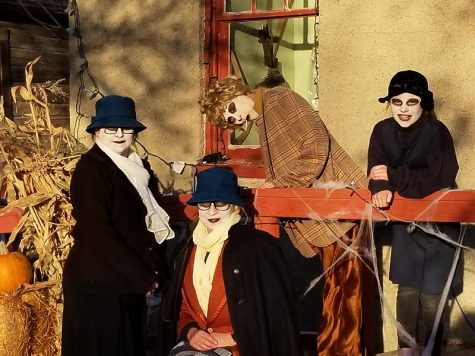 Submitted by: Swan Valley Communities That Care
We hope you had a chance to visit the Swan Valley Communities That Care (SVCTC) Halloween Family Event on October 16th. It was an amazing event, which offered a Halloween experience for all ages. There was an outstanding attendance at the Halloween Event at the SV Historical Museum. All visitors were invited to engage in our first outdoor fun family friendly Halloween theme. MB Covid 19 protocols were observed at this gathering. Volunteer groups took ownership of one of the SV Museum buildings to create a welcoming experience.
The McKay Building was taken over by Doreen's Witches Way group. Talking skeletons, many lights and inflatables covered all sides of the building. Halloween characters were also a part of the experience.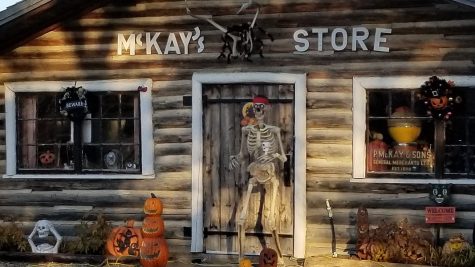 Visitors were invited in to the Halloween tactile area created by Mrs. Zaretsky-Denischuk's SVRSS Art Class at the Blacksmith & Baptist Church sites. There were numerous stations offering the hands on discovery of what witches fingers and tongue, monster teeth and ears, and brains might feel like. Lots of squeals and screams came out of this area.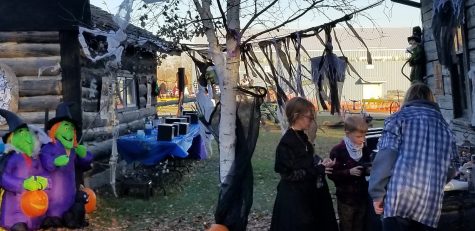 Next up on this Halloween Journey was the Swan School of Dance group at the Lady Hubble School. Vintage dressed characters of teachers and students from past years roamed the school grounds to haunt your journey back to school memories.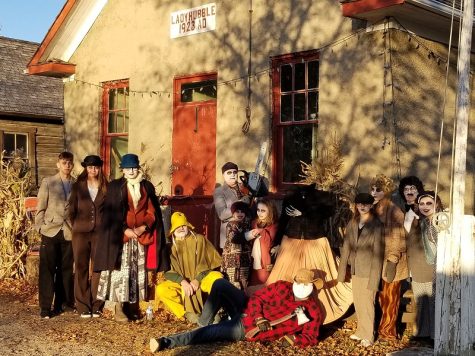 The old Telephone Building was possessed by Brenda's Yaya Group. Witches tended their caldron and impressive lights, inflatables and characters roamed these grounds.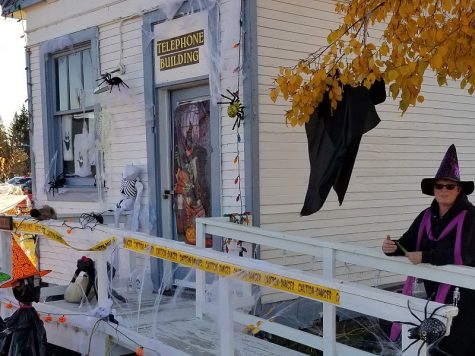 Pumpkins, corn stalks and lights adorned the Darroch House where guests were greeted by the old woman and witch in orange from the Ukele Group.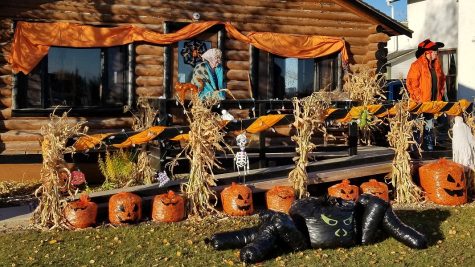 The Museum Train Station and bunk car was alive with the talent of the Headstart program & Friendship Centre volunteers. Lights and Halloween inflatables were the backdrop for creative character themed actors that stalked the station.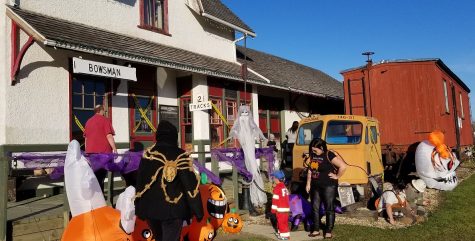 Young and old then passed through the arms of the giant pirate inflatable to catch a ride on the SV Museum mini train. It was one of the highlights for everyone catching a ride.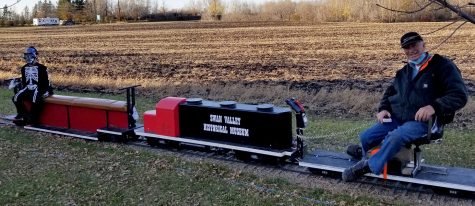 A decorated maze brought out much activity and squeals of pleasure and delight with the experience. A hay bale photo grotto with a lurking straw monster was the site of many special photo memories of the evening.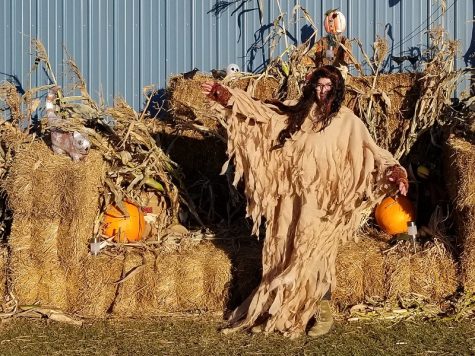 Guests attending in costume also had the opportunity to enter to win one of the many doorprizes donated to the Halloween event. Last, but definitely the least, the important stop of the evening was the candy pickup at the Clay Oven and Bake house. SV Coop & Mascot Cooper in conjunction with their Kids Club event passed out goodie bags. Children & youth also received bags of candy donated by the generous groups and organizations in the Swan Valley.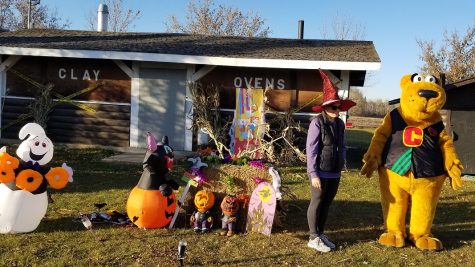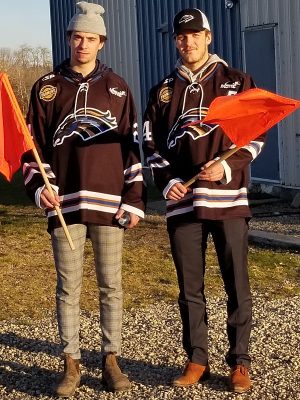 Throughout all of these areas we also had the Stampeder Hockey Team player's & the SUCCEED Program students participation in helping to set-up and take down of displays and hay bales. Citizen On Patrol Program (COPP) kindly took on the task of providing overnight security for this event.
This 2021 Halloween Family event was a smashing success. Community Businesses and Organizations as well as community members were very generous with their support and donations.
We look forward to hosting this activity again next year. We would like to thank everyone for coming out and helping to make our Halloween Family Event such a wonderful success. Priceless hours were spent towards the organization and performing at this event. A big Thank you to the countless volunteers that worked to make this event possible.
Proceeds from the Halloween Family Event will fund initiatives for Swan Valley youth.