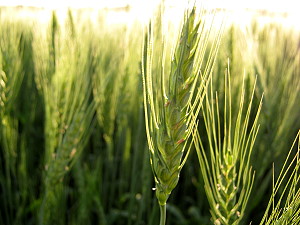 Northwest Region Crop Report Prepared by: Manitoba Agriculture
August 3, 2021 |
Northwest Region
The trend of hot temperatures continued this week, continuing to push the crops closer to maturity very quickly. Localized precipitation fell, and some hail along with it. Extent of damage is variable and being assessed at this time. The reproductive phase of some crops was shortened due to high temperatures and will likely result in lower yields.
Spring wheat is in the soft dough stage continuing to maturity. Earliest seeded crops (10 to 15% of total regional acres) are in the hard dough stage and ripening fast. Approximately 60% of the spring wheat is rated as good, with the remainder of lower quality. Winter cereals in the Roblin/Dauphin regions are close to harvest. Oats and barley are in the dough stage and of variable quality.
Canola continues highly variable across the region. Approximately half of the canola in the Roblin and Swan River region is good, while the rest is in the fair/poor category. Majority of the canola for the region is podded and ripening quickly. Sunscald is showing up due to high temperatures. Some reseeded and later germinating crops remain flowering.
Soybeans continue growth with most in the R2 stage in the Swan River and Roblin areas and further along in the R2/R3 in the Dauphin/Ste. Rose area. The lack of moisture is starting to show up in some fields as drier portions of fields start to dry up. Yield will be affected with the lack of precipitation at this time.
Field pea desiccation continues as correct stage is reached. Harvest has started in the Swan Valley, and soon to follow in other areas. Approximately 50% of field peas are in excellent condition in Roblin; 50% in good condition in Swan River and the remainder of peas are in fair/poor condition.
Bertha Armyworm monitoring has wrapped up with no traps in the Northwest region reaching a level of concern.
Forages are suffering from the ongoing hot and dry conditions. Pasture condition is deteriorating and grasshoppers continue to cause damage. After consultation with MASC, some producers are cutting annual crops originally intended for grain for silage or greenfeed. Cereal silage and greenfeed harvest progressing well, with barley silage yielding lower at 5 to 7 tons/acre. Crops damaged by hail in last weeks' storm north of Roblin are also being utilized for livestock feed with producers being cautioned to analyze feeds for nitrates. Water availability for livestock on pasture remains a concern. Producers continue to source and secure feedstuffs to carry their herd through the winter.
Water sources and moisture conditions continue to deteriorate and are a huge concern to get through the season and going forward. Grasshoppers continue to pressure crop and forages, as hay is removed and/or some form of control on fields have caused them to continue searching for more food.