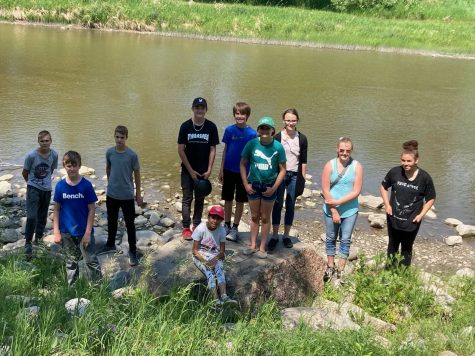 Submitted by: Sherry Martin |
The Grade 7/8 class at the CBF School did a school project, and they chose running a business. The class decided to run a canteen, and then they would donate the money they made to a charity of their choice.
The children raised $182 and they chose to give their donation to the Swan Valley Animal Protection League! All of our furry critters at SVAPL would like to give a big PAWS UP to the Grade 7/8 class at CBF School! Thanks for thinking of us!