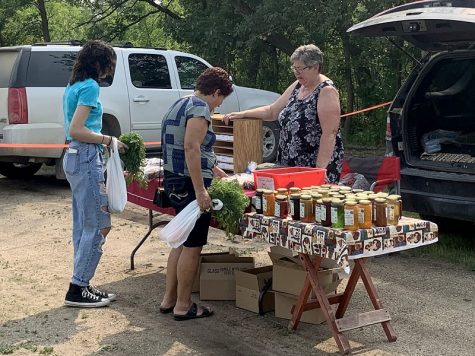 Submitted by: Jena McKee |
The opening day of the Swan Valley Farmers Market on July 22, 2021 was a huge success!
Thank you to all of you who came out to support our local vendors, it was an excellent start to what will hopefully be a busy market season.

Such a wide variety of products available at our little market, we have baked goods, fresh vegetables, jams, honey, jewelry, body care products, locally produced essentials oils and so much more.
Accepting new vendors each week, so you never know what you may find here at the market!
Thanks again everyone, hope to see you all again next Thursday!