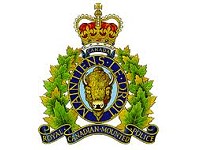 RCMP Media Release |
On July 22, 2021, at approximately 8:30 pm, Swan River RCMP received a report of a suspicious male wandering in the back lane behind 12th Avenue South in Swan River, Manitoba. Officers attended and located the male near 11th Avenue South.
When the officers approached the male, a large sword could be seen under the coat of the suspect. The male was told to drop the weapon, which he did. He was then informed he was under arrest, but he ran. The officers secured the sword and initiated a foot pursuit. They caught the suspect and placed him under arrest. As the arrest was occurring, an officer was injured and suffered a broken bone.
The 43-year-old male suspect, from Wuskwi Sipihk First Nation (Indian Birch Indian Reserve), was taken to hospital as he was complaining of medical issues unrelated to the arrest or interaction with police. He was released from hospital and is facing charges of Carrying a Concealed Weapon and Resist Arrest.
The investigation is ongoing.