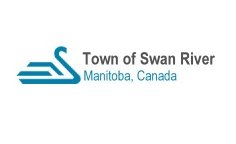 The Council of the Town of Swan River met on Tuesday, June 14th , 2021 at 7:30 pm in the Town Council Chambers with Mayor Jacobson presiding along with Councillors Delaurier, Friesen, Moriaux, and Deputy Mayor Wintoniw, Councillor Whyte absent with permission.
Also Present:
CAO D. Poole, CFO T. Gnida, Fire Chief D. Fedorchuk, Dir. of Works D. Harvey, Interim Dir. of Recreation B. Fedorchuk
Delegation Attendees:
Media: Jeremy Bergen, Star and Times
1. Call meeting to order
Mayor Jacobson called the meeting to order at 7:30pm.
2. Adoption of the Agenda
Resolution No: 2021-935
Moved By: Jason Delaurier
Seconded By: Johnny Wintoniw
RESOLVED that the agenda for the June 14th, 2021 regular meeting of Council be adopted.
Carried
3. Confirmation of the minutes
Resolution No: 2021-936
Moved By: Jason Delaurier
Seconded By: Phylis Friesen
RESOLVED the minutes of the June 1st, 2021 regular council meeting be approved.
Carried
4. Reception of Delegations and Hearings
4.1 CFO Gnida and PKHC CPAs re 2020 Federal Gas Tax Annual Expenditure Report
5. Reception of Petitions
6. Communications
6.1 AMM- Resolution 14.2016
6.2 To receive building permit applications
Resolution No: 2021-937
Moved By: Johnny Wintoniw
Seconded By: Phylis Friesen
RESOLVED that Building Permits 30/21 through 38/21 with a total estimated value of $42,200 be received.
Carried
7. Reports of Committees
7.1 Director of Public Works Report
Resolution No: 2021-938
Moved By: Johnny Wintoniw
Seconded By: Jason Delaurier
RESOLVED the Director of Public Works report be received.
Carried
7.2 Other Reports
7.2.1 Protective Service Report
Resolution No: 2021-939
Moved By: Johnny Wintoniw
Seconded By: David Moriaux
RESOLVED the May 2021 Protective Services Report be recieved and accepted.
Carried
7.3 Council and CAO Reports
8. New Business
8.1 To receive the 2020 Library audited financial statements
Resolution No: 2021-940
Moved By: Jason Delaurier
Seconded By: Phylis Friesen
RESOLVED that the North-West Regional Library audited financial statements for the year ended December 31, 2020 be received.
Carried
9. Unfinished Business
9.1 Conditional Use 1.2021
Resolution No: 2021-941
Moved By: Johnny Wintoniw
Seconded By: Phylis Friesen
RESOLVED that Conditional Use 1.2021, to allow a retail business in a R-5 zone, specifically on lot # 4, Plan # 1913 be approved. With the following conditions:
– Sui generis condition- The entire conditional use be applied to this applicant only, when this applicant ceases to own the business or property, the conditional use is null and void. Meaning the next owner of either the business or the property must again apply for a conditional use prior to operation.
– No illuminated signs shall be allowed on the property.
-Business shall operate (including retail, lessons, and workshops) within the following hours:
Mon-Fri 9:00am -9:00pm
Saturday 12:00pm -5:00pm
Sunday closed
Carried
10. Accounts
10.1 To approve accounts
Resolution No: 2021-942
Moved By: Phylis Friesen
Seconded By: David Moriaux
RESOLVED THAT the accounts as follows be hereby approved for payment:
1. General Account Cheques No. 27646 to No. 27713 totaling $162,185.91 as listed on Schedule A.
2. Payroll Account Cheques No. 4870 to No. 4877 totaling $80,643.66 as listed on Schedule B.
3. Payroll Account Cheques No. 4878 to No. 4887 totaling $103,403.61 as listed on Schedule C.
4. Direct Deposits totaling $19,677.01 as listed on Schedule D.
Carried
10.2 To approve assessment alteration
Resolution No: 2021-943
Moved By: David Moriaux
Seconded By: Johnny Wintoniw
WHEREAS Subsection 300(6.1) of The Municipal Act provides that a municipality may cancel or reduce business taxes upon receipt of assessment alterations from Manitoba Assessment Services;
THEREFORE BE IT RESOLVED that the assessment alteration made by Manitoba Assessment Services on June 3, 2021 be made to the 2021 Business Tax Roll, with the resulting reduction amounting to $67.50.
Carried
10.3 To adopt the May 2021 financial statements
Resolution No: 2021-944
Moved By: Johnny Wintoniw
Seconded By: David Moriaux
RESOLVED that the Financial Statements for the Five Months Ending May31st, 2021 be adopted as received.
Carried
10.4 To approve 2020 Federal Gas Tax Funding Annual Expenditure Report
Resolution No: 2021-945
Moved By: Phylis Friesen
Seconded By: Johnny Wintoniw
RESOLVED that the draft audited Federal Gas Tax Funding Annual Expenditure Report for the Year Ended December 31st, 2020 be approved.
Carried
11. By-Laws
12. Notice of Motion
13. In Camera
Resolution No: 2021-946
Moved By: Phylis Friesen
Seconded By: David Moriaux
RESOLVED that, pursuant to Section 152(3) of the Municipal Act, Council go into Committee and close the meeting to the public. Items to be discussed:
– Purchase Service RMMB
– Purchase Service MSVW
Carried
14. Out of Camera
Resolution No: 2021-947
Moved By: David Moriaux
Seconded By: Phylis Friesen
RESOLVED that pursuant to Sections 152(4) of the Municipal Act this meeting be reopened to the public.
Carried
15. Adjournment
Resolution No: 2021-948
Moved By: Jason Delaurier
Seconded By: Phylis Friesen
RESOLVED that this regular meeting of Council now adjourn at 8:54pm.
Carried