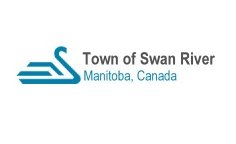 The Council of the Town of Swan River met on Tuesday, May 4th, 2021 at 7:30 pm in the Town Council Chambers with Mayor Jacobson presiding along with Councillors Delaurier, Moriaux, Wintoniw and Whyte in person.
Also Present:
CAO D. Poole, CFO T. Gnida, Fire Chief D. Fedorchuk, Dir. of Works D. Harvey
Public Hearing Attendees:
Delegation Attendees:
Media: Jeremy Bergen, Star and Times
1. Call meeting to order
Mayor Jacobson called the meeting to order at 7:24pm.
2. Adoption of the Agenda
Resolution No: 2021-864
Moved By: Phylis Friesen
Seconded By: Duane Whyte
RESOLVED that the agenda for the May 4th regular meeting of Council be adopted.
Carried
3. Confirmation of the minutes
Resolution No: 2021-865
Moved By: David Moriaux
Seconded By: Jason Delaurier
RESOLVED that the minutes of the April 20th, 2021 regular council meeting be approved.
Carried
4. Reception of Delegations and Hearings
5. Reception of Petitions
6. Communications
7. Reports of Committees
7.1 Director of Public Works Report
Resolution No: 2021-866
Moved By: Johnny Wintoniw
Seconded By: Phylis Friesen
RESOLVED the Director of Public Works report be received.
Carried
7.2 Other Reports
7.2.1 Handivan Report for March 2021
Resolution No: 2021-867
Moved By: Johnny Wintoniw
Seconded By: Phylis Friesen
RESOLVED that the March 2021 Swan River Handi-Transit Van Report be received.
Carried
7.2.2 Building permit applications
Resolution No: 2021-868
Moved By: David Moriaux
Seconded By: Johnny Wintoniw
RESOLVED that Building Permits 19/21 through 23/21 with a total estimated value of $132,000 be received.
Carried
7.3 Council and CAO Reports
8. New Business
9. Unfinished Business
10. Accounts
10.1 To approve accounts
Resolution No: 2021-869
Moved By: Jason Delaurier
Seconded By: David Moriaux
RESOLVED THAT the accounts as follows be hereby approved for payment:
1. General Account Cheques No. 27459 to No. 27538 as listed on Schedule A totaling $131,817.84
2. Payroll Account Cheques No. 4848 to No. 4854 as listed on Schedule B totaling $72,974.41
3. Direct Deposits totaling $600.00 as listed on Schedule C.
4. Direct Deposit in the amount of $5,333.11 as per Schedule D.
Carried
10.2 To approve assessment alterations
Resolution No: 2021-870
Moved By: Johnny Wintoniw
Seconded By: Jason Delaurier
WHEREAS Subsections 300(6) and 300(6.1) of The Municipal Act provide that a municipality may cancel or reduce taxes upon receipt of assessment alterations from Manitoba Assessment Services;
THEREFORE BE IT RESOLVED that the assessment alteration made by Manitoba Assessment Services on April 28, 2021 be made to the 2021 Business Tax Roll, with the resulting resulting reduction amounting to $15.74.
Carried
10.3 To adopt the 2021 Financial Plan
Resolution No: 2021-871
Moved By: Jason Delaurier
Seconded By: Phylis Friesen
WHEREAS Section 162(1) of the Municipal Act requires that every Council must adopt a financial flan for each fiscal year in the form approved by the Minister and consisting of:
(a) an operating budget
(b) a capital budget
(c) an estimate of operating revenue and expenditures for the following fiscal year, and
(d) a five-year capital expenditure program;
AND WHEREAS Section 162(2) of the Municipal Act requires that, before adopting the financial plan, the Council must give public notice, and hold a hearing, in respect of the plan;
AND WHEREAS a public hearing has been held;
THEREFORE BE IT RESOLVED that the Financial Plan for 2021 Fiscal Year consisting of:
(a) an operating budget
(b) a capital budget
(c) an estimate of operating revenue and expenditures for the following fiscal year; and
(d) a five-year capital expenditure program
BE HEREBY APPROVED.
Carried
11. By-Laws
11.1 Third reading – By-Law 1/2021 – Residential Waste and Recycling Collection
Resolution No: 2021-872
Moved By: David Moriaux
Seconded By: Jason Delaurier
RESOLVED that By-Law 1/2021, being a by-law of the Town of Swan River to establish a rate for the collection of residential waste and recycling material as a special service for the Town of Swan River for 2021, be read a third time and be passed.
Jason Delaurier – yes
Phylis Friesen – yes
Lance Jacobson – yes
David Moriaux – yes
Duane Whyte – yes
Johnny Wintoniw – yes
Carried Unanimously
11.2 Third Reading – By-Law 2/2021 – Building By-Law
Resolution No: 2021-873
Moved By: David Moriaux
Seconded By: Phylis Friesen
RESOLVED that By-Law 2/2021, being a by-law of the Town of Swan River to administer and enforce the design, construction, erection, placement and occupancy of new buildings, and the alteration, demolition and change in occupancy of existing buildings in accordance with the Manitoba Building Code, be read a third time and be passed.
Jason Delaurier – yes
Phylis Friesen – yes
Lance Jacobson – yes
David Moriaux – yes
Duane Whyte – yes
Johnny Wintoniw – no
Carried
11.3 Third Reading – By-Law 3/2021 – Zoning By-law Amendments
Resolution No: 2021-874
Moved By: Phylis Friesen
Seconded By: David Moriaux
RESOLVED that By-Law 3/2021, being a by-law of the Town of Swan River to amend the Zoning By-Law, be read a third time and be passed.
Jason Delaurier – yes
Phylis Friesen – yes
Lance Jacobson – yes
David Moriaux – yes
Duane Whyte – yes
Johnny Wintoniw – yes
Carried Unanimously
11.4 First reading – By-Law 6/2021 – Setting the rate of taxes for 2021
Resolution No: 2021-875
Moved By: David Moriaux
Seconded By: Phylis Friesen
RESOLVED that By-Law 6/2021, being a by-law of the Town of Swan River setting the rate of taxes for 2021, be read a first time.
Carried
11.5 First reading – By-Law 7/2021 – To establish a Landfill Capital and Closure Reserve Fund
Resolution No: 2021-876
Moved By: Duane Whyte
Seconded By: David Moriaux
RESOLVED that By-Law 7/2021, being a by-law of the Town of Swan River to establish a Landfill Capital and Closure Reserve Fund, be read a first time.
Carried
12. Notice of Motion
13. In Camera
Resolution No: 2021-877
Moved By: Johnny Wintoniw
Seconded By: Phylis Friesen
RESOLVED that, pursuant to Section 152(3) of the Municipal Act, Council go into Committee and close the meeting to the public.
– Purchase Services
Carried
14. Out of Camera
Resolution No: 2021-878
Moved By: Phylis Friesen
Seconded By: David Moriaux
RESOLVED that pursuant to Sections 152(4) of the Municipal Act this meeting be reopened to the public.
Carried
14.1 Adjournment
Resolution No: 2021-879
Moved By: Phylis Friesen
Seconded By: David Moriaux
RESOLVED that this regular meeting of Council now adjourn at 8:35pm.
Carried