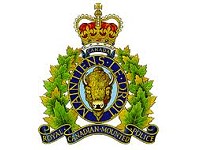 RCMP Media Release |
On May 27, 2021, at approximately 11:30 pm, Swan River RCMP responded to shots fired at a security checkpoint on Wuskwi Sipihk First Nation. It was reported that shots had been fired at a vehicle being driven by security.
Officers immediately responded and while they were en route they were advised the victim had fled in his vehicle, however the suspect pursued him in his own vehicle and discharged the shotgun a second time.
The victim was unhurt and managed to get to safety. The suspect fled and drove to a residence in the community.
The male suspect, along with a female suspect, were now at a residence in the community breaking windows. The male suspect was in possession of the shotgun and pointed it at a resident. When officers arrived the male and female had fled inside a nearby home.
Officers contained the area and called out the suspects. The suspects were arrested without incident.
Officers recovered a shotgun in a vehicle associated to the suspect.
Ryan Kematch-Genaille, 31, has been charged with Assault with a Weapon, Discharge Firearm with Intent, Using a Firearm in the Commission of an Offence, Pointing a Firearm, Unauthorized Possession of a Firearm and Mischief. He was remanded into custody.
A 29-year-old female is facing a charge of Mischief and was released with an upcoming court date.