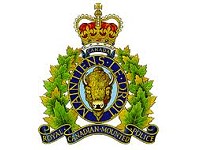 RCMP Media Release |
On April 15, 2021, at 7:45 am, Swan River RCMP responded to a report of a robbery that had occurred earlier that morning.
At approximately 3:00 am, a male and female were driving a white SUV in the area of 1st Street North and 9th Avenue North, in Swan River. They stopped at a stop sign and several people approached the vehicle, opened the doors and pulled the male and female out of the SUV. The suspects assaulted the victims, stole items and fled.
The victims were treated in hospital and released.
If anyone has information on this incident please call Swan River RCMP at 204-734-3454, call Crime Stoppers anonymously at 1-800-222-8477, or secure tip online at www.manitobacrimestoppers.com.