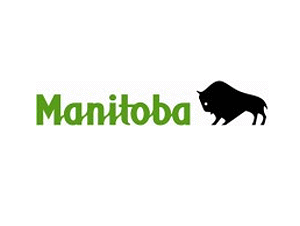 Province of Manitoba Media Release |
The Manitoba government is providing $150,000 for community mobilization hubs in Altona, Swan River and Winkler, connecting social service workers and community agencies with at-risk youth and families to ensure they are receiving appropriate and timely supports and interventions, Justice Minister Cameron Friesen announced March 31, 2021.
"Community mobilization hubs provide a proactive and co-ordinated approach to helping people in communities," said Friesen. "This approach focuses on bringing together the agencies, organizations and supports that otherwise work alone, improving community safety, ensuring better use of police resources and putting people first. Our government is proud to be expanding this innovative program to more communities across Manitoba."
The minister noted the province is now providing support to 12 community mobilization hubs in communities across the province.
"This announcement is a huge vote of confidence from the Manitoba government, as well as a catalyst for growing the impact of what we do – bringing individuals, families and their supporters together to work through complicated life issues and make life better," said Jonothan Toews, board chair of the CommUNITY support team steering committee. "Our stakeholders now have the resources to reshape our team into an independent organization with the capacity of reaching more individuals and families in crisis."
Manitoba's Policing and Public Safety Strategy, announced in May 2019, identifies community mobilization as an effective way to build local partnerships, prevent crime and help keep individuals out of the criminal justice system. Since the release of the strategy, the province has increased investment in community mobilization efforts to $1 million.
"I've had the privilege of working with commUNITY since its inception, and I've seen the hard work put in by the support team, as well as the clients we have helped. I know this program has made life better for many people in our community," said Chief Perry Batchelor, Altona Police Service. "This funding announcement is welcome news that will allow us to take commUNITY to the next level. We thank our provincial partners for their help through the years."
The province has also signed on to the National Risk-driven Tracking Database (RTD) Project, a partnership with the province of Ontario that helps communities collect data about local priorities and evolving trends, and could support community safety and wellbeing planning. The minister noted the new tool will help communities track better data and outcomes, a priority set out in the Policing and Public Safety Strategy.
Manitoba Community Mobilization Initiatives locations include:
• Community Care Program – Winkler;
• CommUNITY Support Teams – Altona;
• Swan Valley Community Mobilization – Swan River;
• Thunderwing – Winnipeg;
• START/ReSTART – Selkirk;
• STAR/ReSTART – Stonewall;
• FYRST/ReSTART – Gimli;
• Headway/ReSTART – Steinbach;
• DART/ReSTART – Dauphin;
• Wawokiya – Portage la Prairie;
• Community Mobilization Westman – Brandon; and
• Thompson Community Response Team.