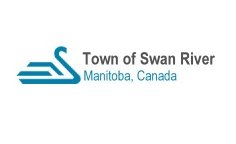 The Council of the Town of Swan River met on Tuesday, January 5, 2021 at 7:30 pm in the Town Council Chambers with Mayor Jacobson presiding along with Councillors Delaurier, Friesen, Moriaux, Gray and Whyte in person.
Via video conferencing: Deputy Mayor Wintoniw
Also Present:
Staff – In person: Acting CAO P. Henkelman, Dir. PW, D. Poole
Via video conferencing: CFO T. Gnida
Delegations:
Media: Star & Times, Jeremy Bergen
1. Call meeting to order
Mayor Jacobson called the meeting to order at 7:30 pm.
2. Adoption of the Agenda
Resolution No: 2020-653
Moved By: Duane Whyte
Seconded By: David Moriaux
RESOLVED that the agenda for the January 5, 2021 regular meeting of Council be adopted as received.
Carried
3. Confirmation of the minutes
Resolution No: 2020-654
Moved By: Phylis Friesen
Seconded By: Jason Delaurier
RESOLVED the minutes of the December 15, 2020 regular council meeting, the December 17, 2020 special meeting and December 21, 2020 special meeting be approved.
Carried
4. Reception of Delegations and Hearings
5. Reception of Petitions
6. Communications
6.1 Request from Katie Cares
Resolution No: 2020-655
Moved By: Phylis Friesen
Seconded By: Johnny Wintoniw
RESOLVED that the letter from Katie Cares be received as information.
Carried
6.2 Letter from MMB – re: round-a-bout
Resolution No: 2020-656
Moved By: David Gray
Seconded By: David Moriaux
RESOLVED that the letter from the Municipality of Minitonas-Bowsman be received as information.
Carried
7. Reports of Committees
7.1 Director of Public Works Report
Resolution No: 2020-657
Moved By: Johnny Wintoniw
Seconded By: Duane Whyte
RESOLVED the Director of Public Works report be received.
Carried
7.2 Other Reports
7.2.1 Handivan Report for November 2020
Resolution No: 2020-658
Moved By: David Gray
Seconded By: Johnny Wintoniw
RESOLVED that the November 2020 Swan River Handi-Transit Van Report be received.
Carried
7.3 Council and CAO Reports
8. New Business
8.1 Universal Broadband fund
Resolution No: 2020-659
Moved By: David Gray
Seconded By: Duane Whyte
RESOLVED that the Town of Swan River endorse and support the multi community application to the Universal Broadband Fund to provide broadband access to the communities in the Parkland Region.
Carried
8.2 To set tax sale auction date
Resolution No: 2020-660
Moved By: David Moriaux
Seconded By: David Gray
WHEREAS Section 365(2) of The Municipal Act provides that Council may in any year designate the immediately preceding year, or any earlier year, as the year for which properties, the taxes in respect of which are in arrears for the year, must be offered for sale by auction to recover the tax arrears and costs;
BE IT RESOLVED THAT the Designated Year for which properties in arrears be offered for sale by auction, be 2020 (meaning all properties with outstanding taxes from the year 2019 or prior); and
BE IT FURTHER RESOLVED THAT in accordance with Section 363(1) of the Municipal Act, "costs" shall be the actual costs incurred for each parcel listed for the 2021 tax sale plus an administration fee of $50.00 (as set forth in Manitoba Regulation 50/97); and
BE IT FURTHER RESOLVED THAT the 2021 tax sale be held Wednesday, September 8th, 2021 at 2:00 pm in the Town of Swan River council chambers and that Taxervice be hired to manage the Tax Sale for the Town during the Fiscal Year 2021.
Carried
8.3 Director of Public Works – Schedule A
Resolution No: 2020-661
Moved By: Duane Whyte
Seconded By: David Gray
RESOLVED that the Director of Public Works wage be temporarily increased effective December 18, 2020 as per schedule "A" due to additional workload until a new CAO is hired.
Carried
8.4 Land Sale- Offer
Resolution No: 2020-662
Moved By: David Gray
Seconded By: Johnny Wintoniw
RESOLVED the offer to purchase for lot #3 Plan #1676 be accepted and signed by the Acting Chief Adminstrative Officer.
Carried
8.5 Hiring Process- Public Works
Resolution No: 2020-663
Moved By: David Gray
Seconded By: Phylis Friesen
RESOLVED the Director of Public Works be authorized to commence the hiring process to fill a vacant Labourer I position.
Carried
8.6 Purchase of surveying equipment
Resolution No: 2020-664
Moved By: David Moriaux
Seconded By: David Gray
RESOLVED that the Town of Swan River purchase the surveying equipment base station and control accessories for $13,779 plus applicable taxes from Leica Rover.
Carried
9. Unfinished Business
10. Accounts
10.1 To approve accounts
Resolution No: 2020-665
Moved By: David Gray
Seconded By: Johnny Wintoniw
RESOLVED THAT the accounts as follows be hereby approved for payment:
1. General Account Cheques No. 27063 to No. 27103 as listed on Schedule A totaling $181,849.68
2. Payroll Account Cheques No. 4782 to No. 4786 as listed on Schedule B totaling $9,257.60
Payroll Account Cheques No. 4787 to No. 4794 as listed on Schedule B totaling $124,015.28
3. Direct Deposits as listed on Schedule C totaling $700.00
4. Direct Deposit as per Schedule D for $16,996.84
5. Direct Deposit as per Schedule E for $18,115.89
6. Direct Deposit as per Schedule F for $1,200.00
7. Pre-Authorized Payment as per Schedule G for $29,511.11
8. Pre-Authorized Payment as per Schedule H for $31,776.80
9. Pre-Authorized Payment as per Schedule I for $64,788.95
10. Pre-Authorized Payment as per Schedule J for $65,070.80
11. Pre-Authorized Payment as per Schedule K for $67,200.39
12. Pre-Authorized Payment as per Schedule L for $112,937.18
13. Pre-Authorized Payment as per Schedule M for $368,321.97
Carried
11. By-Laws
12. Notice of Motion
13. In Camera
Resolution No: 2020-666
Moved By: Jason Delaurier
Seconded By: Phylis Friesen
RESOLVED that, pursuant to Section 152(3) of the Municipal Act, Council go into Committee and close the meeting to the public.
Negotiations
Carried
14. Out of Camera
Resolution No: 2020-667
Moved By: Phylis Friesen
Seconded By: David Gray
RESOLVED that pursuant to Sections 152(4) of the Municipal Act this meeting be reopened to the public.
Carried
15. Adjournment
Resolution No: 2020-668
Moved By: David Gray
Seconded By: Phylis Friesen
RESOLVED that this regular meeting of Council now adjourn at 8:20 pm.
Carried