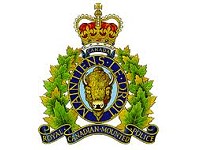 RCMP Media Release |
On January 27, 2021, at approximately 7:10 am, as part of an ongoing drug investigation, the RCMP Manitoba West District Crime Reduction Enforcement Support Team (CREST), along with Winnipegosis RCMP and RCMP Police Dog Services, executed a Controlled Drugs and Substances Act warrant on a residence in Pine Creek First Nation, Manitoba.
Officers seized approximately 50 grams of cocaine, 528 grams of hash, 1128 grams of shake (cannabis clippings), 242 grams of cannabis, an undisclosed amount of Canadian currency, and drug trafficking paraphernalia.
A 27-year-old male and a 34-year-old female were arrested at the residence and are facing charges of Possession for the Purpose of Trafficking, Possession of Trafficking Material, and Possession of Property Obtained by Crime. Both have been released from custody and are scheduled to appear in court in March.