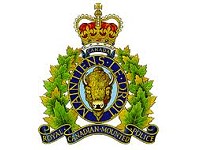 RCMP Media Release |
On January 23, 2021, at approximately 11:50 am, Swan River RCMP received a report of a break-in at the Kenville Post Office in Kenville, Manitoba. Several parcels had been ripped open and items were taken.
Police would like to speak with individuals who have items missing or whose mail was gone through. If you have information or were affected by this incident, please call Swan River RCMP at 204-734-4686, Crime Stoppers anonymously at 1-800-222-8477, or secure tip online at www.manitobacrimestoppers.com.