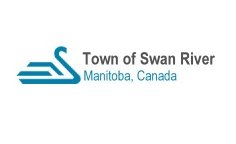 Town of Swan River Media Release |
The Council of the Town of Swan River is pleased to announce the hiring of Mr. Jerry Gautreau as their Chief Administrative Officer, starting on Dec 7, 2020.
Mr. Gautreau comes to the Town from Calgary, AB. Mr. Gautreau has served on the board of Rocky View County and the Calgary Metropolitan Region Board. Mr. Gautreau worked as Safety Co-ordinator for the Wild Rose Group of Companies. Previously Mr. Gautreau served as Supervisor of Infrastructure for the Town of Markham in Ontario. During this time, he gained experience in a range of responsibilities inherent in a progressive municipal organization.
In addition to his municipal experience, Mr. Gautreau brings with him a National Advanced Certificate in Local Authority Administration from the University of Alberta, a Certificate in Occupational Health and Safety from the University of New Brunswick and a Business degree from the University of Toronto.
Mr. Gautreau is looking forward to relocating to Swan River with his family and becoming involved in the community.
Mayor Jacobson, enthusiastic for this next chapter in the municipality, states "We are looking forward to having Jerry join us and assume the role of CAO. His competency will be of great assistance as our organization proceeds with dealing with the challenges and opportunities facing our community."