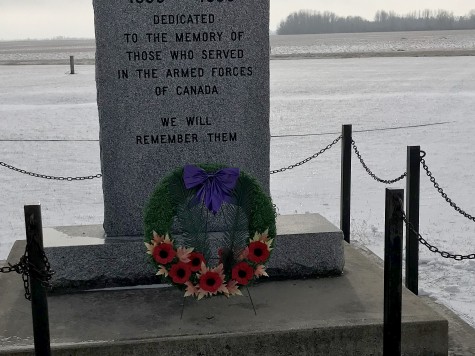 Submitted by: Royal Canadian Legion Br 48 – Birch River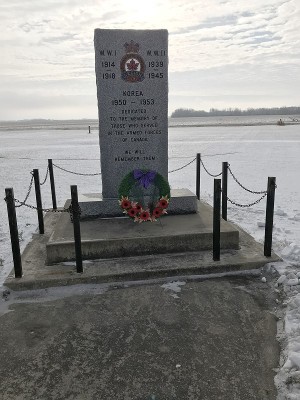 A Remembrance day service was held at the Cenotaph at the Royal Canadian Legion Hall in Birch River on November 11th, 2020 at 11am.
Due to COVID restrictions there were 5 Legion members in attendance to conduct the service.
The Service included the marching on the colours by a reduced colour party, the singing of our National Anthem, followed by the act of Remembrance – the playing of the Last Post, a minute of silence and the Rouse.
One wreath was laid at the cenotaph in memory of all Veterans and our service was closed with the singing of God Save the Queen.
We thank everyone for their understanding given our crowd size restrictions and we look forward to the community event next year as we are always very proud to host our community to mark Remembrance Day.