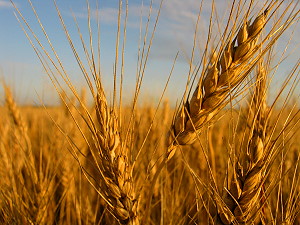 Northwest Region Crop Report Prepared by: Manitoba Agriculture
September 8, 2020 |
Northwest Region
Weather this week made harvest operations a challenge in the Northwest region. There were several days of intermittent showers as well as cool overnight temperatures with heavy morning dew and then strong winds. Cold overnight temperatures also brought frost to many parts of the region Monday and Tuesday mornings. The extent of frost damage is still being assessed and will be a concern for later seeded, reseeded or later emerging crops.
Field pea harvest is approximately 95% complete in the region. Yields in the Swan River/Roblin region have been good at 70 to 80 bu/ac, 70 to 90 bu/ac in Roblin area and 60 to 65 bu/ac in Grandview. Fieldwork on harvested fields is underway.
Cereals are generally ripe and ready for harvest when moisture and weather permit. Forty to 50% of the spring wheat harvest is complete around Swan River/Roblin areas. Upwards of 80% of the barley is harvested around Swan River. Swathing of oats is underway with a start to combining around Roblin.
Canola is podded and continuing to maturity with desiccation and swathing occurring as staging and conditions allow. The canola crop is 50 to 60% swathed around Roblin with an initial start to combining; about 30% of the canola is swathed at Swan River and approximately 25% at The Pas. Flax continues to ripen and remains standing. Soybeans are mostly at R6 to R6.5 and ripening. Some of the soybean crop will likely have been affected by the recent frost events, the full extent still unknown.
The impacts of the frost events on forage plant growth will depend on the duration of the frost and how low the temperatures dipped. It is expected to slow pasture growth thus some sites will require supplementation. Second cut hay growth will also be affected and producers await a killing frost to harvest these fields. Corn silage and annual greenfeed yield and quality will be negatively impacted as well. In addition, there will be an increased risk of nitrates in late seeded greenfeed crops. Producers continue to bale straw for feed and bedding. Livestock water supplies are adequate.