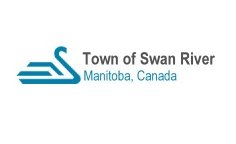 The Council of the Town of Swan River met on Tuesday, July 7, 2020 for a Special Meeting at 6:30 pm in the Town Council Chambers with Mayor Jacobson presiding and Deputy Mayor Wintoniw, Councillors Whyte, Friesen, Moriaux, and Delaurier present.
Councillor Gray attending as Counsel for the applicant.
Also Present:
Staff – Acting CAO P. Henkelman
Public – Peter Fleming, Fabien Carriere, Frances Chartrand, David Gray
1. Meeting Called To Order
Mayor Jacobson called the meeting to order at 6:15 pm.
2. Adoption of Agenda
Resolution No: SP2020-338
Moved By: Johnny Wintoniw
Seconded By: Duane Whyte
RESOLVED that the agenda for the July 7, 2020 special meeting of Council be received.
Carried
3. Open Public Hearing By-law 11/2020
4. Close Public Hearing 11/2020
5. General Business
5.1 2nd Reading of By-Law 11/2020
Resolution No: 2020-339
Moved By: Johnny Wintoniw
Seconded By: Phylis Friesen
RESOLVED that By-Law No.11/2020 being a By-Law of the Town of Swan River to amend the Town of Swan River Zoning By-Law No. 9/2004 reclassifying Lot 3, Plan 38762 and Lot 7, Plan 2382 from "OR" Open Recreation to "I" Institutional be read a second time.
Carried
5.2 3rd Reading of By-Law 11/2020
Resolution No: 2020-340
Moved By: Jason Delaurier
Seconded By: Duane Whyte
RESOLVED that By-Law No.11/2020 being a By-Law of the Town of Swan River to amend the Town of Swan River Zoning By-Law No. 9/2004 reclassifying Lot 3, Plan 38762 and Lot 7, Plan 2382 from "OR" Open Recreation to "I" Institutional be read a third time and passed.
Jason Delaurier – yes
Phylis Friesen – yes
David Gray – abstained
Lance Jacobson – yes
David Moriaux – yes
Duane Whyte – yes
Johnny Wintoniw – yes
6. Adjournment
Resolution No: SP2020-369
Moved By: David Moriaux
Seconded By: Johnny Wintoniw
RESOLVED that this special meeting of Council now adjourn.
Carried