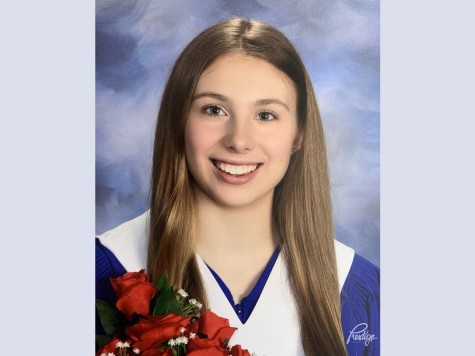 Pictured above: Caitlin Stewart from Swan River, MB received a $1000 scholarship from Manitoba Canola Growers. She is enrolled in Environmental Science at Lakehead University
Submitted Story |
Manitoba Canola Growers are proud to announce the 2020 high school scholarship winners. Five $1000 scholarships have been awarded to the following deserving students from across Manitoba:
Matthew Pauls from La Riviere, MB
He is enrolled in the Science – Pre-Professional Veterinary Medicine Program at Brandon University.
Nathan Krahn from Rivers, MB
He is planning to attend University of Manitoba in 2021 to take Agricultural and Food Sciences Program.
Cora Fijala from Manitou, MB
She is enrolled at the Assiniboine Community College in the Practical Nursing Program.
Mia Shirtliff from Starbuck, MB
She is enrolled at University of Alberta in the Engineering Program.