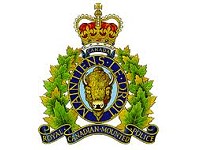 Swan River RCMP
Public Service Announcement |
The Swan River RCMP is warning about another scam making the rounds; this one involving social insurance numbers.
The call starts out as an automated message stating that their SIN number has been involved in activity (possibly criminal) across Canada & to press "1" to speak with someone. The caller may threaten arrests or court action if they do not get the information requested.
It is reported that the phone calls indicate on call display that they are from a "local" number (204-281…. or 431-281…).
RCMP warn never to provide personal information to anyone who calls you unexpectedly.
If these scammers call, hang up and contact the Canadian Anti-Fraud Centre at 1-888-495-8501.
If you feel that your SIN number has been compromised, call Service Canada.
If you have been defrauded, call the local police/RCMP.