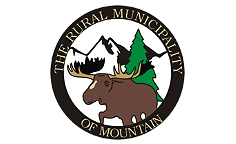 Minutes of the Special Service Levy for Mountain South Road Maintenance Public Hearing of the Rural Municipality of Mountain held May 27th, 2020 at 10:00 a.m. at the Birch River Legion Hall in Birch River, MB.

Members Present:
Reeve Robert Hanson
Councillors: Stephen Nadolney, Nestor Rizok, Connie Forbes, Arnie Pedersen and Brad Wyatt.
Councillor Malcolm was absent without notice.
CAO Paige Larocque was present and acted as secretary.
Finance Officer Kim Paterson was also present.
1. Call to Order
This meeting was called to order at 10:00 a.m. by Reeve Robert Hanson, quorum being present.
2. Review Agenda & Objection Procedure
3. Powerpoint Presentation
CAO presented the Special Service Proposal and relevant information.
4. Opportunity for Questions
There were no questions.
5. Those Objecting Presentations
Two verbal submissions were heard.
Name | Roll Number of Property in Question |Reasons for Objection
Dane Guignion | 24300.000 | Belief that Council is trying to equalize assessment in Mountain North and Mountain South by making Mountain South pay more than was previously levied
Jim Czarnecki | 40300.000 | Belief that Council is trying to equalize assessment in Mountain North and Mountain South by making Mountain South pay more than was previously levied
6. Closing Remarks
7. Adjournment
Resolution No: 2020/188
Moved By: Connie Forbes
Seconded By: Stephen Nadolney
BE IT RESOLVED THAT the Special Service Levy for Mountain South Public Hearing of Council of the Rural Municipality of Mountain be adjourned.
Meeting adjourned at 10:25 a.m.
For: 6 Against:
CARRIED UNANIMOUSLY