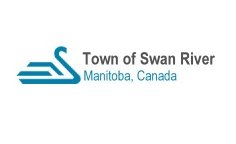 June 24 Media Release |
The Town of Swan River announces that they have accepted the resignation of Charles Croll as Town Manager (Chief Administrative Officer). His last day of work will be June 26, 2020.
Council would like to thank Charles for all his hard work over the past year and wish him well with his future endeavours as he makes the move back to Ontario. He has been an integral part of the team and has helped make significant improvements to the operations of the Town.
Patti Henkelman, the current Assistant CAO has been appointed as Acting CAO effective June 27, 2020.