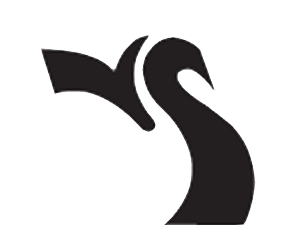 Swan Valley
School Division
Executive Summary of the
June 8, 2020
Submitted by:
Jon Zilkey,
Superintendent/CEO


1. The Superintendent received a presentation on behalf of the Division from the Indigenous Academic Achievement Coordinator, Lorna Munro. Lorna described all the programs that her and her team have worked on in this area to support our students. She presented very well organized and in-depth information including the challenges she has faced, and how they have overcome them with Covid. Well done!
2. The Board reviewed Policy 16 – Conflict of Interest.
3. The Board reviewed a new administrative procedure for extracurricular sports in Swan Valley School Division called, "Handbook and Principled Coaching Practices for Extracurricular Athletic Programs." The Phys. Ed Council in partnership with Principals and the Division were responsible for creating this document, which will be our guidebook when extracurricular activities are allowed to begin again.
4. The Board reviewed new procedures on, "Right to Refuse Dangerous Work" and will implement them this fall. Also includes the form, and an explanation on how to proceed when needed.
5. The Board discussed and planned for a self-workshop on September 8 to look at items that they normally do not get to discuss, including their self-evaluation.
6. The Board discussed SVRSS Graduation plans and how they are developing. Given space will be at a premium for the drive-in graduation, Trustees will only attend if they are able to volunteer to help. The Board congratulates all Grads and wishes them a great day!
7. The Superintendent discussed how the June transition is going. He talked about the Zoom Question and Answer Session, and told the Board about preliminary plans for the fall. This included an online session with Kevin Cameron for the Divisional Administrators. All plans are speculative until we get some direction from the province on what will be allowed for the fall so things may not be set until closer to the start of school. We will keep everyone as updated as we can when we know more.
______________________________
Minutes of the regular meeting of the Board of Trustees held in the Division Office Board Room on June 8, 2020 commencing at 7:00 p.m. (unapproved)
The following were present:
Chair: L. Evans
Vice-Chair: G. Wowchuk – electronically
Trustees: D. Burghart – electronically
K. Highmoor – electronically
K. Riehl – electronically
V. Rooks – electronically
W. Schaffer – electronically
Superintendent: J. Zilkey
Secretary-Treasurer: B. Rausch – electronically
Resolutions:
R1 G. Wowchuk, D. Burghart:
THAT the Minutes of the regular meeting of May 25 and the special meeting of May 27, 2020, be adopted.
CARRIED
R2 W. Schaffer, V. Rooks:
THAT as per the Report of the Secretary-Treasurer, 9.2, general cheques numbering 55873 to 55938, B 935 to B 948 and transfers (bank fees) and EFT's, which includes general and payroll in the amount of $1,732,617.66, for the month ending April 30, 2020, be approved for payment.
CARRIED
R3 K. Highmoor, K. Riehl:
THAT as per Item, 9.3, a by-law of The Swan Valley School Division to arrange for banking business, for the fiscal year ending June 30, 2021, be introduced to the Board and read a first time, that the rules of procedure be waived and that it be taken as read a second and third time, be now finally passed, signed by the Chair and the Secretary-Treasurer and numbered 2/2020 and the seal of the School Division affixed thereto.
CARRIED
R4 K. Highmoor, V. Rooks:
THAT as per Item 9.4, a by-law of The Trustees of The Swan Valley School Division to appoint an Auditor and Senior Election Official for the fiscal year ending June 30, 2021 be introduced to the Board and read a first time, that the rules of procedure be waived and that it be taken as read a second and third time, be now finally passed, signed by the Chair and the Secretary-Treasurer and numbered 3/2020 and the seal of the School Division affixed thereto.
CARRIED
R5 W. Schaffer, K. Highmoor:
THAT as per Item 9.5, a by-law of The Trustees of the Swan Valley School Division to provide for the borrowing of up to $7,000,000.00, for the 2020/2021 fiscal year expenses, be read a first time, that the rules of procedure be waived and that it be taken as read a second and third time, be now passed, signed by the Chair and the Secretary-Treasurer and numbered 4/2020 and the seal of the School Division affixed thereto.
CARRIED
R6 D. Burghart, W. Schaffer:
THAT the Report of the Secretary-Treasurer, 9.6, on Capital Disbursements, be received and the payment for Invoice No. 26591, as outlined, be approved. CARRIED
R7 D. Burghart, V. Rooks:
THAT the Board move to In-Camera.
CARRIED
R8 K. Highmoor, K. Riehl:
THAT the Board move out of In-Camera.
CARRIED
R9 D. Burghart, G. Wowchuk:
THAT the Staffing Reports of the Superintendent/CEO, 8.2 and 19.2.1, be ratified.
CARRIED
R10 V. Rooks, W. Schaffer:
THAT as per Item 19.4.2, the School of Choice request be considered.
CARRIED
R11 W. Schaffer, K. Highmoor:
THAT we do now adjourn at 9:50 p.m.
CARRIED