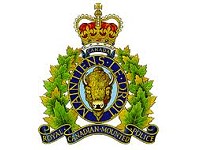 RCMP Media Release |
On June 5, 2020, as a result of an ongoing investigation, Swan River RCMP, along with assistance from the Manitoba West District Crime Reduction Enforcement Support Team (CREST) and our Police Dog Services unit, executed a search warrant at a residence located in the Town of Swan River. The search of the residence and a vehicle resulted in the seizure of a small amount of cocaine, several firearms and drug related paraphernalia.
RCMP have arrested and charged 32-year-old Dallas Genaille, from Swan River, with three counts of Weapons Possession Contrary to an Order, five counts of Failing to Comply with a Release Order, Possession of a Firearm knowing Possession is Unauthorized and Possession of a Controlled Substance. He was remanded into custody.
The Crime Reduction Enforcement Support Team focuses on intelligence-based investigations into drugs, rural property crime and serious, prolific offenders within our communities. There are currently three CREST teams in the province, one in the north, one in the east and one in the west.
Swan River RCMP continue to investigate.