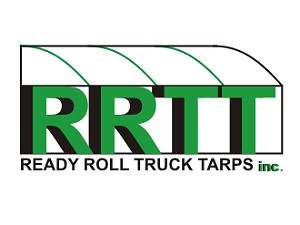 Media Release |

Ready Roll Truck Tarps Inc. (RRTT), a roll tarp fabrication company, is set to open its doors on Monday April 13, 2020, in the old Kamsack Strawboard Plant.

Located just 5km west of Kamsack, SK. right off Highway #5, they are only minutes from the Saskatchewan / Manitoba border.
RRTT will provide farmers operating in the S0A, S3N, and R0L postal codes an alternative to traveling several hours to neighboring cities, such as Regina, Saskatoon and Winnipeg, for repair and installation services on roll tarps for their equipment.
Their large indoor facility, capable of enclosing a Super B and a tandem truck at the same time, allows RRTT to uphold their standards of high quality workmanship by conducting business out of the elements. They will also be operating on extended hours during seeding and harvest season to accommodate emergency repairs and replacements because they believe that those are critical times for farmers to remain in action.
While custom tarp fabrication is a major focus, RRTT is also an authorized dealer of Michel's Industries and is currently working to secure authorization to distribute Shur-Co products. As such they will be able to order products on behalf of customers and provide installation of those items.
About Ready Roll Truck Tarps Inc.
Ready Roll Truck Tarps Inc. builds quality agricultural and industrial roll top tarps. We know that our customers are busy and their time is valuable. Established in 2020 to support the local farming community, we operate out of a large indoor facility in Kamsack, SK. Our hope is to make the installation of new tarps, repairs and routine maintenance less of a hassle and more of a pleasant experience.