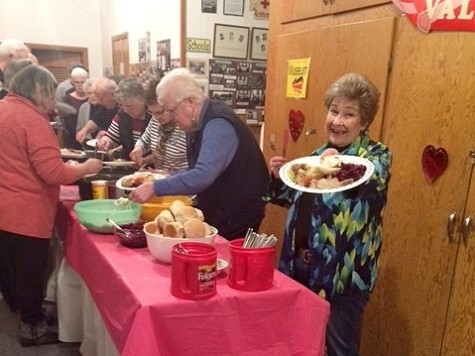 Submitted by: Gwenda Wotton |
On Sunday February 16, 2020, around 50 people come together to enjoy a delicious German supper put on by the Birch River Senior group.
Lots of different tasty dishes and desserts were enjoyed as well as lots of friendly chat.
Nice to see everyone that came out and hope to see everyone next time.