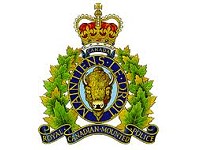 RCMP Media Release |
On February 6, 2020, at approximately 1:55 am, RCMP responded to a report of a disturbance and possible gun shot, on 9th Avenue South, in Swan River.
Officers attended and located a 25-year-old male, from Swan River, suffering from a gunshot wound to his lower body. He was taken to hospital with non-life threatening injuries.
RCMP Police Dog Services attended and located a firearm in the vicinity of the shooting, which was seized by officers.
RCMP continue to investigate.
Anyone with information is asked to call Swan River RCMP at 204-734-4686 or call CrimeStoppers anonymously at 1-800-222-8477, or secure tip online at www.manitobacrimestoppers.com.