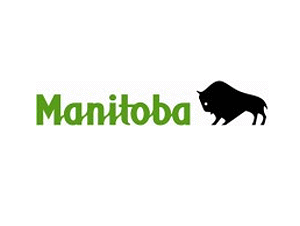 Media Release | The Manitoba government will continue to lay a foundation for private-sector investment and job creation in Dauphin and the wider Parkland region with several exciting initiatives this year, Economic Development and Training Minister Ralph Eichler announced.
"Our government's Manitoba Works plan has established a target for creation of 40,000 new jobs in the province over the next four years and a key part of the plan is attracting new investment to communities throughout rural Manitoba including Dauphin and Parkland," said Eichler. "We are taking a whole-of-government approach to economic development and job creation, and are thrilled to see the board of Manitoba's new Rural Economic Development Agency at the table to help achieve our target."
Through red tape reduction, the decrease to the provincial sales tax and overall investment of more than $40 million in the region since 2018, the Manitoba government continues to foster the economic conditions that will ensure an even stronger future for Dauphin and the Parkland region, the minister added.
The Rural Economic Development Agency will be operational in 2020, and in collaboration with Manitoba's Economic Development Office, will provide concierge service to potential investors. This will include assistance in government navigation, connections to local businesses and the facilitation of meetings with specific companies to look for opportunities for accelerating priority projects in the Parkland region.
The province's efforts in 2020 to position the region for economic growth will include:
• the Economic Development Office and the Rural Economic Development Agency will hold a regional meeting with Team Manitoba strategic partners North Forge, World Trade Centre Winnipeg and Travel Manitoba in Dauphin in February;
• the Manitoba Chambers of Commerce, in partnership with the Dauphin and District Chamber of Commerce, will host an economic development tour and mission to the area this spring to connect potential investors with opportunities;
• Travel Manitoba and Dauphin Economic Development and Tourism are discussing opportunities for a place-branding project to support the tourism industry and to position Dauphin to attract increased private-sector investment, and Travel Manitoba will also hold a regional tourism workshop and will work closely with the Dauphin region to market tourism products and opportunities;
• the province will undertake a labour market study for the Dauphin area to provide a tool to support business expansion and to attract investment, and will engage Dauphin Economic Development and Tourism in this process; and
• ongoing supports for business and industry in the region will be available through Manitoba Economic Development and Training for training opportunities, as well as for tax increment financing and tax credit programs, as these programs support business expansion and the attraction of investment to the region.
"This year will be an exciting one for the residents of Dauphin and the Parkland region," said Eichler. "With our Rural Economic Development Agency ready to hit the ground running, now is the time to build upon the province's investments and commitment to Parkland. I am confident our efforts, in collaboration with our Team Manitoba partners, will see the region continue to prosper as we position it for economic growth and investment."