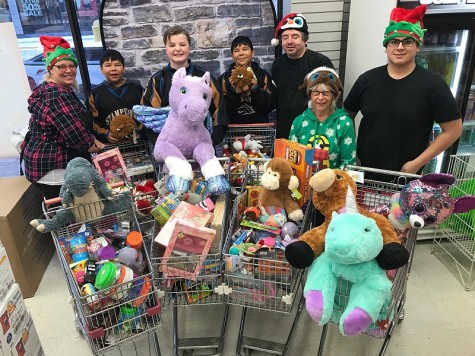 Pictured above: Red Apple collects toys to fill Santa's sleigh.
Submitted by: Lorri-Ann Munro |
Swan Valley Communities That Care (SVCTC) wishes to thank members of the Swan Valley Community for their generous donations to the Swan Valley CTC Toys 4U Toy Drive.
Once again, this year the SVCTC Toys 4 U Toy Drive were fortunate to collaborate with some wonderful community organizations. Donation boxes were set up in businesses throughout Swan River, collecting donations of toys or money. SVCTC was privileged to receive volunteer assistance from community volunteers and from youth and staff from the École Swan River South School (ESRSS) to assist in the organizing and wrapping of the toys. The Swan Valley Pee Wee A1 Hockey Team assisted throughout the initiative, collecting donations, serving refreshments, and wrapping gifts.
The initiative kicked off November 16, 2019 at the Swan River Fire Hall. Children were able to take a tour, sit in a police car or fire truck, hang out with Sparky and enjoy a cup of hot chocolate.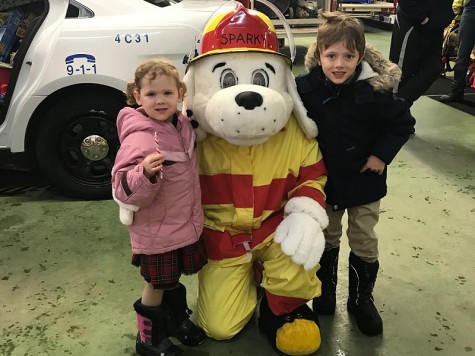 The goal was to stuff a police cruiser and thanks to the generous donations, this goal was met!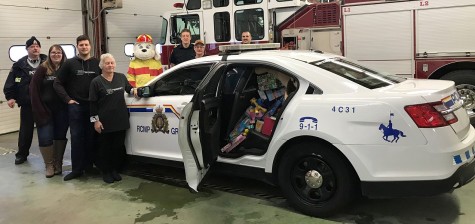 The Swan Valley Jr. 'A' Stampeders hosted the second event at their December 4th home game. Fans could donate toys or cash for a chance to win a Stampeder's gift package. Again so many generous donations from our great community!
The third and final event took place December 7th at Red Apple. Red Apple generously provided refreshments and cookies along with making sure Santa Claus attended to see all the children. Red Apple's goal was to stuff Santa's sleigh full of toys and they succeeded!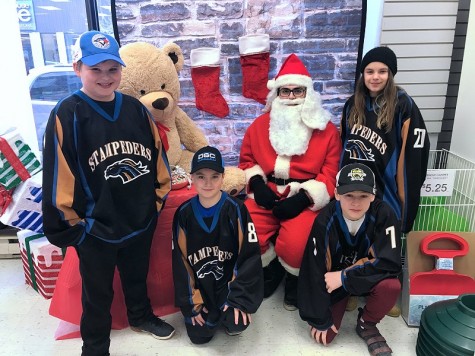 Because of the generous donations from the Swan Valley community this year, over 400 children and youth around the Swan Valley will experience a special Christmas.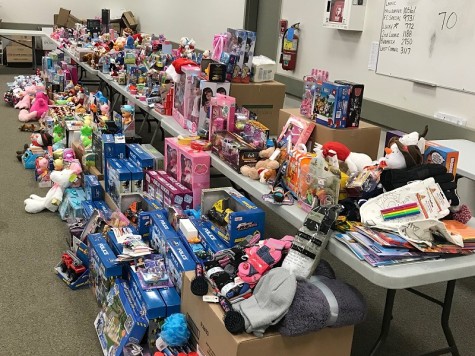 Thank you for making 2019 an Extra Special Christmas season. This is truly the meaning of Christmas.