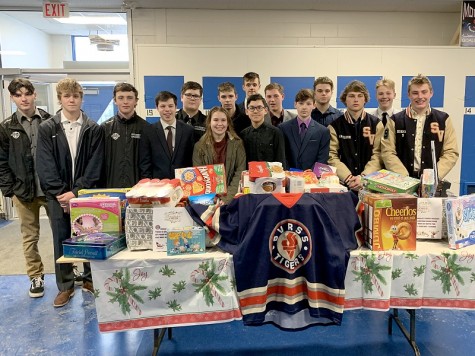 Submitted by: Tracy Boychuk |
The Swan Valley Tigers game on Sunday December 1, 2019 vs REMP ended with Tigers winning 8-2. The team collected food and toys for the local food bank, collecting a total of 136.9 pounds of food! (Not including the toys). The food bank was very grateful for the donation!
Thank you to all the fans who came out to support the team and their project.