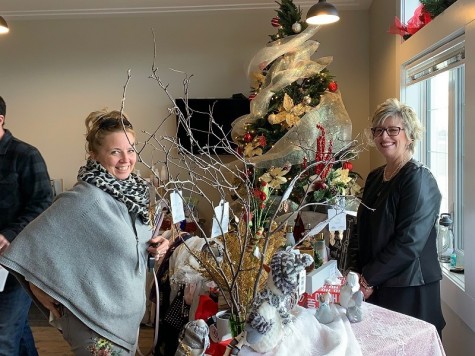 Submitted by: Maxine Larway |
The Christmas Gift Show held on November 23, 2019 in the Riverview Condos Clubroom was well attended!! We raised $225 so far towards the Alone At Christmas Dinner"
Vendors at the show included; Kristen: Thirty-One, Cyndi Miles Designs, Leanne Delaurier: Norwex, The Mushroom Patch, North Country Grains and Hannys Hobbies.
An assortment of festive refreshments were provided.
Following the Gift Show, Carlie Delaurier held an open house tour of the 1 and 2 bedrooms condo units which was also well attended.