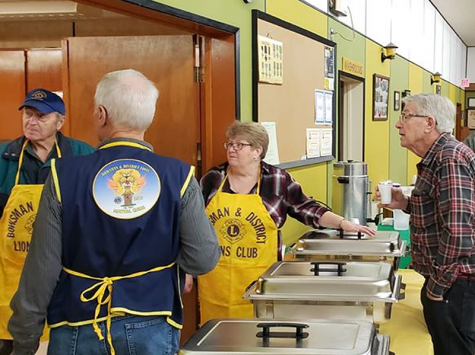 Submitted by: Keith Behrmann |
The Bowsman Lions held their brunch for diabetes November 13, 2019 at the Bowsman Legion Hall. The 90+ attendees were served a delightful meal of P&H pancakes, Valley Meats sausages, scrambled eggs and coffee or juice. The net proceeds will be given to the Lions Diabetes program presented at the Parade of Green on November 17th in Russell.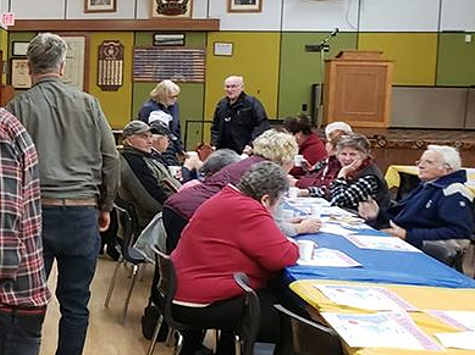 The Bowsman Lions would like to thank all those who came out a supported this effort. A special thanks to our community volunteers, Michelle Hamilton, Connie McKay, Yvonne Brelinski, and Sandra Behrmann. Many hands make light work and your help was greatly appreciated.
According to Diabetes Canada 9.6 percent of Canadians have diabetes and it is estimated that nearly 800,000 Canadians have diabetes and do not know it. Each year there are approximately 11,300 death from diabetes related illnesses.