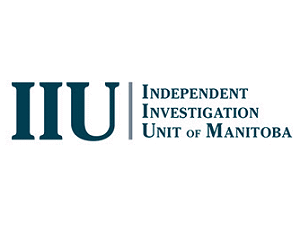 IIU Media Release |
The Independent Investigation Unit (IIU) has concluded its investigation into injuries sustained by a 26-year-old man when his car went into a ditch during a police pursuit east of Swan River, Manitoba.


It has concluded no charges should be laid against any officers involved in the pursuit.
On August 1, 2018, RCMP were advised to be on the lookout for a vehicle being driven by a suspect who had made threats against a woman and may have been armed. Swan River RCMP located the vehicle on Highway 20 near Camperville and a high-speed pursuit ensued. During the course of this pursuit, the suspect vehicle crashed into a ditch. The suspect was taken into custody, assessed by paramedics and taken to Dauphin Hospital. It was determined the man had suffered a chest fracture and he was admitted to hospital for observation.
As the fracture and subsequent admission to hospital meets the definition of a serious injury under IIU regulations, the agency was mandated to investigate.
The IIU investigation concluded that responsibility for the collision rests solely with the suspect and that no actions by any police officer contributed in any way to the collision and the man's consequent injuries.
The civilian director's complete report is available online at www.iiumanitoba.ca. The details of this investigation were first announced on August 3, 2018.